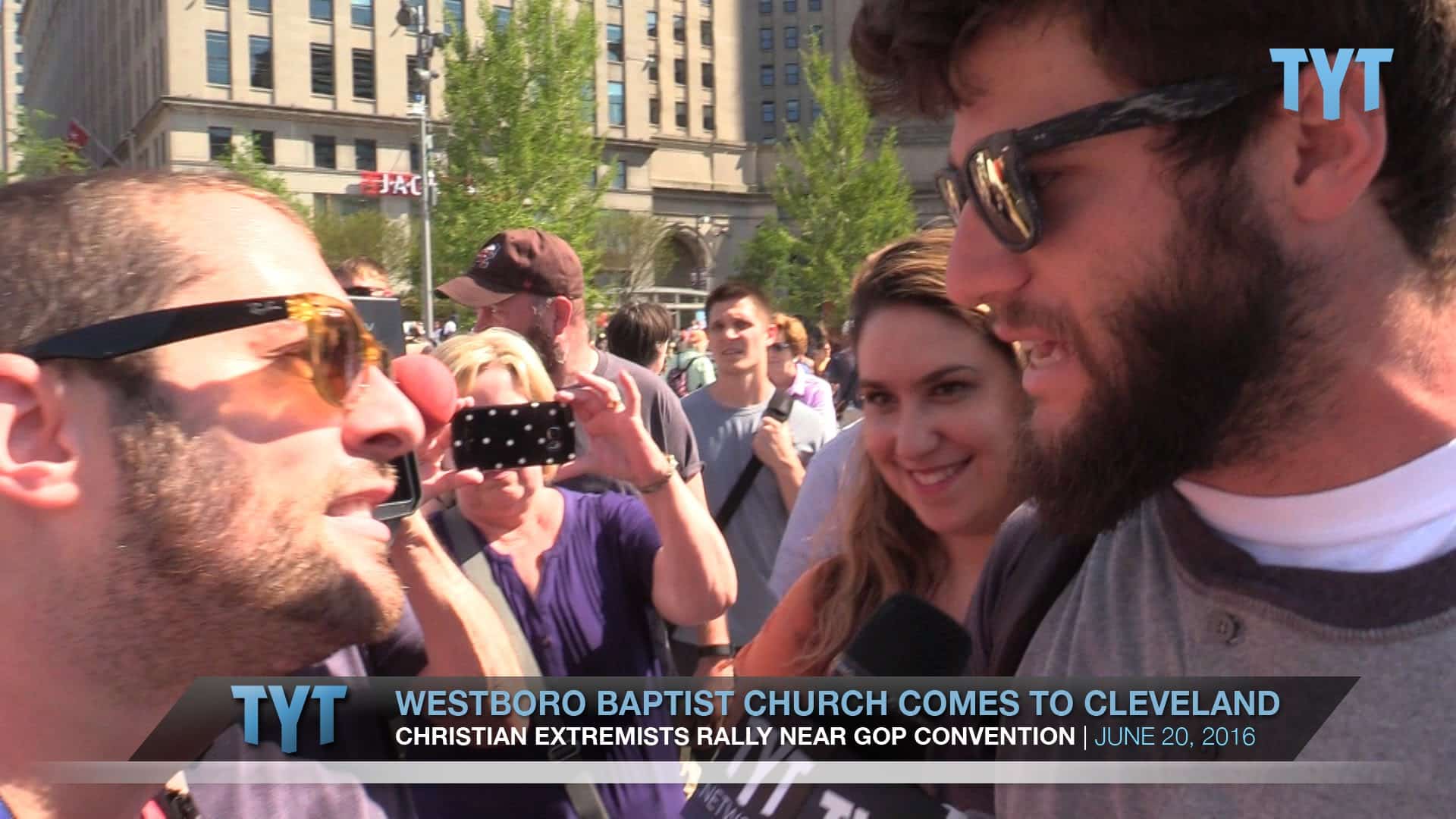 See if you notice the homoerotic subtext in this hot/heated discussion between Jordan Chariton ( ) of TYT Politics and Islamaphobia advocate "Brother" Dean Saxton. SUBSCRIBE to TYT Politics:
The setting could not have been more conducive for romance. The Westboro Baptist Church, America's second most famous radical Christian extremist group, was staging a rally and being shouted at by counter-protesters at the public square 2 blocks from the 2016 Republican National Convention.
Saxton interrupted Chariton's interview with a local African American man named Will Cooper to voice his objection to Cooper's Malcolm X t-shirt and silver skull necklace. When Chariton asked Saxton why he was so upset about Cooper's appearance, Saxton launched into a wild rant against Muslim people and the Muslim faith.
"Are you gay?" Saxton asked, as the two parted ways. Chariton said no but seemed to leave the door open to a future rendezvous. All of this was viewed live on The Young Turks YouTube page by 60,000 people, and, rumors began to fly when a NY Daily News reporter Shaun King tweeted that he saw the two men exchanging phone numbers under the shade of a nearby monument.