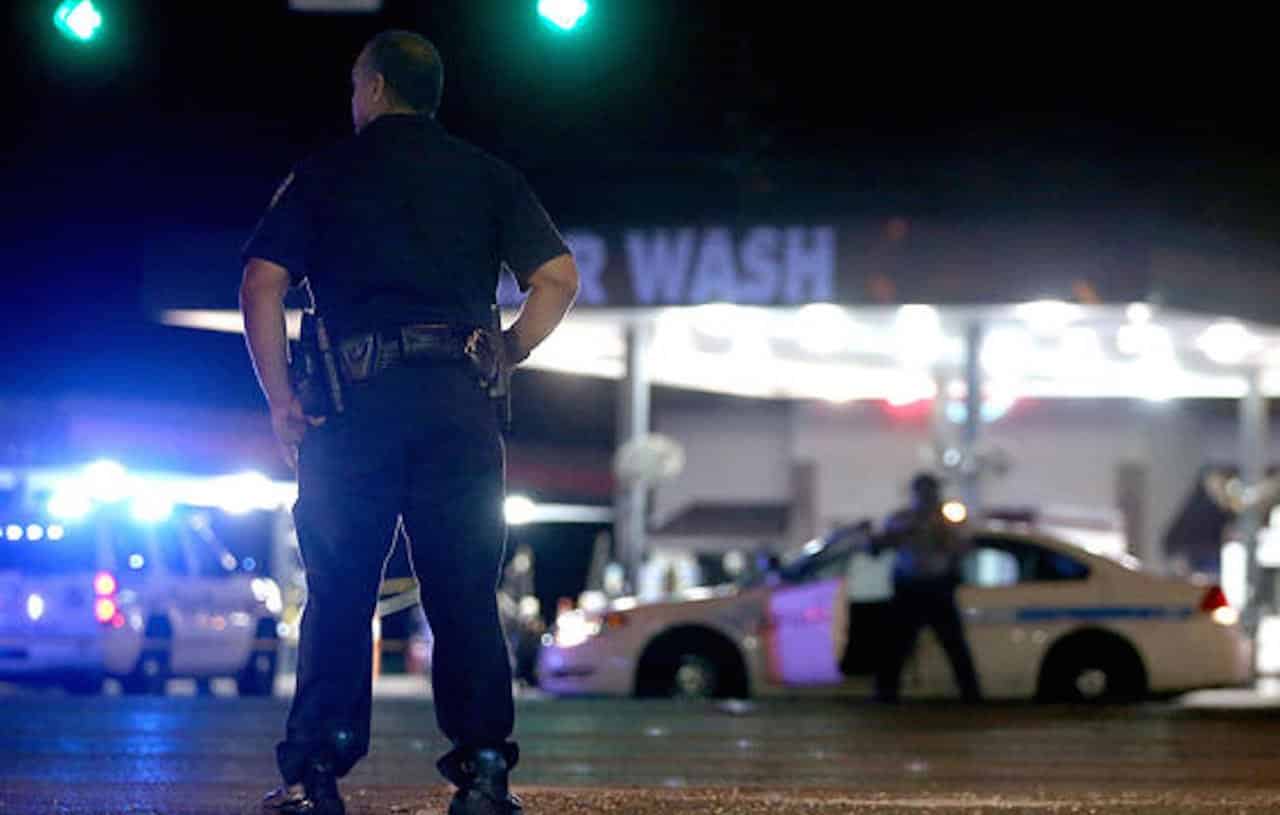 Police were recently targeted and attacked again, this time in Baton Rouge, Louisiana. The attacker was a member of an antigovernment "sovereign citizen group" and not affiliated with BLM. Cenk Uygur, Ben Mankiewicz (What The Flick?), John Iadarola (ThinkTank), and Michael Shure, hosts of The Young Turks, break it down. Tell us what you think in the comment section below.
"But Gavin Long's life — a life that had seemed, in many ways, deeply, and even typically, American — also became a web of paranoid ideas, a professed allegiance to an antigovernment "sovereign citizen group" and a belief that "bloodshed" was a better tool than peaceful protest in the fight against oppression.
On Sunday, Mr. Long died on a commercial street here in a shootout with the police. It was his 29th birthday. He killed three law enforcement officers and wounded three others. On Monday, a State Police spokesman said Mr. Long had been "targeting" officers, though his motives otherwise remain murky.
Mr. Long had been a resident of Kansas City, Mo., and it is also unclear what he was doing in Baton Rouge, though a video that appears to have been posted by him shows him in the Louisiana capital discussing the July 5 fatal police shooting of a fellow African-American man, Alton B. Sterling. In the video, Mr. Long also hawks one of his books and expounds on his theories of life, success strategies and Afrocentric business practices.
Though the police here have released little information about Mr. Long, a deeper portrait is beginning to emerge, based on a large trail left online.
Many of these digital breadcrumbs — web posts, YouTube videos and podcasts — are tied to Mr. Long's given name, or some version of a new name, Cosmo Ausar Setepenra, which he filed court documents in Missouri to adopt in May 2015. (He never petitioned the court, so the name change was not legally binding, officials said.) Some of these posts and videos included biographical and personal information that aligned with the information released by the authorities."*
Read more here:
Hosts: Cenk Uygur, Ben Mankiewicz, John Iadarola, Michael Shure
Cast: Cenk Uygur, Ben Mankiewicz, John Iadarola, Michael Shure
***
The Largest Online News Show in the World. Hosted by Cenk Uygur and Ana Kasparian. LIVE STREAMING weekdays 6-8pm ET.
Young Turk (n), 1. Young progressive or insurgent member of an institution, movement, or political party. 2. Young person who rebels against authority or societal expectations. (American Heritage Dictionary)
Download audio and video of the full two hour show on-demand + the members-only post game show by becoming a member at . Your membership supports the day to day operations and is vital for our continued success and growth.
Get The Young Turks Mobile App Today!
Download the iOS version here:
Download the Android version here: