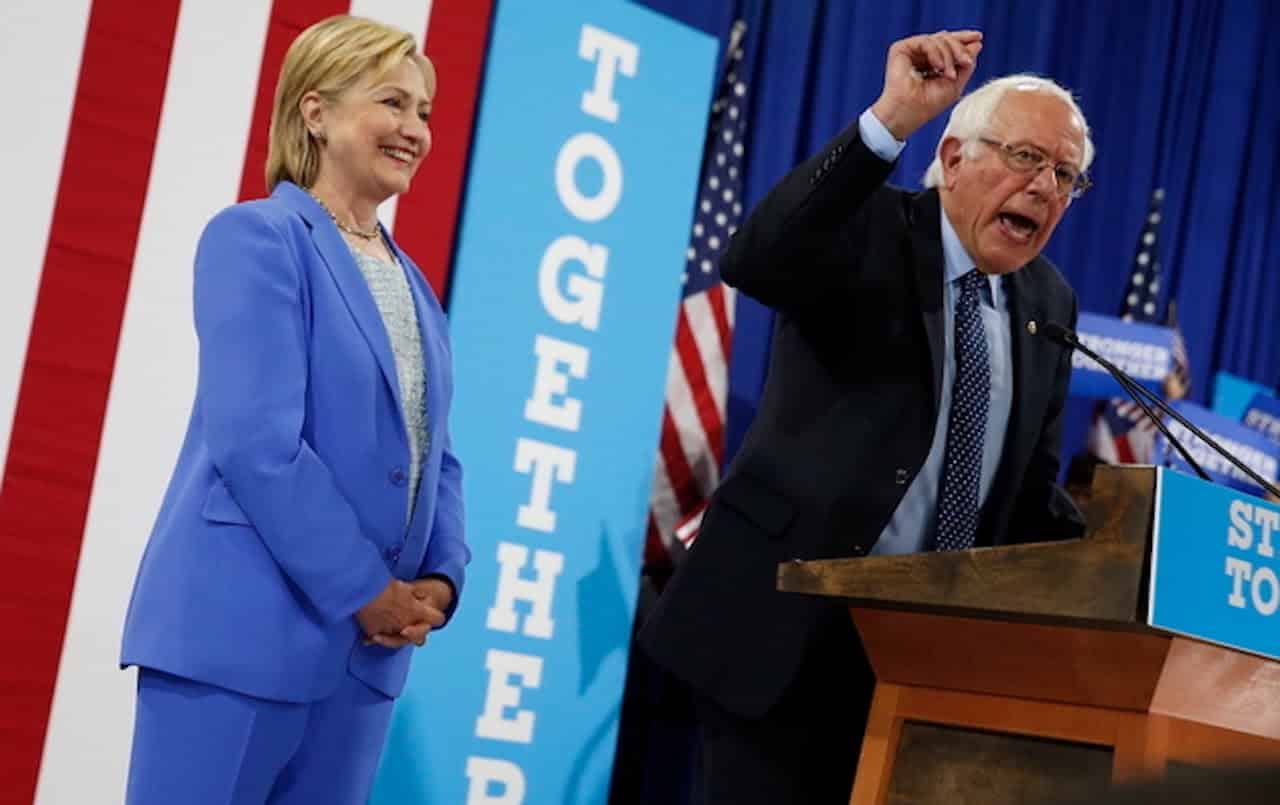 Bernie Sanders has endorsed Hillary Clinton. Some are happy. Some are sad. Did he do the right thing? Cenk Uygur, host of The Young Turks, breaks it down. Tell us what you think in the comment section below.
"Bernie Sanders finally offered his endorsement of Hillary Clinton on Tuesday, officially ending a bitter presidential primary in order to unite the Democratic party against Donald Trump. The Vermont senator's endorsement comes more than a month after Clinton secured enough delegate support to effectively clinch the nomination, with or without Sanders dropping out of the race.
"Secretary Clinton has won the Democratic nominating process," Sanders said at a rally with Clinton in Portsmouth, New Hampshire. "And I congratulate her for that. She will be the Democratic nominee for president and I intend to do everything I can to make certain that she will be the next president of the United States."
"I have come here today not to talk about the past, but to focus on the future," he continued. "I have come here to make it as clear as possible as to why I am endorsing Hillary Clinton and why she must become our next president.""*
Read more here:
Hosts: Cenk Uygur
Cast: Cenk Uygur
***
The Largest Online News Show in the World. Hosted by Cenk Uygur and Ana Kasparian. LIVE STREAMING weekdays 6-8pm ET.
Young Turk (n), 1. Young progressive or insurgent member of an institution, movement, or political party. 2. Young person who rebels against authority or societal expectations. (American Heritage Dictionary)
Download audio and video of the full two hour show on-demand + the members-only post game show by becoming a member at . Your membership supports the day to day operations and is vital for our continued success and growth.
Get The Young Turks Mobile App Today!
Download the iOS version here:
Download the Android version here: