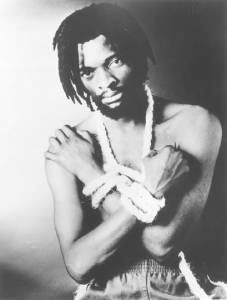 It was  just so sad to hear the news that this South African legen of reggae music, Lucky Dube, has been shot dead in front of his children during an attempt of a car hijacking. What is the World coming to?
He was one of South Africa's most popular artists, Lucky Dube toured the world singing about social problems and during a career spanning more than two decades he released 22 albums and was one of the first artists to introduce reggae music in his homeland, South Africa.
I share the sadness of family and friends around the world on hearing of his death.