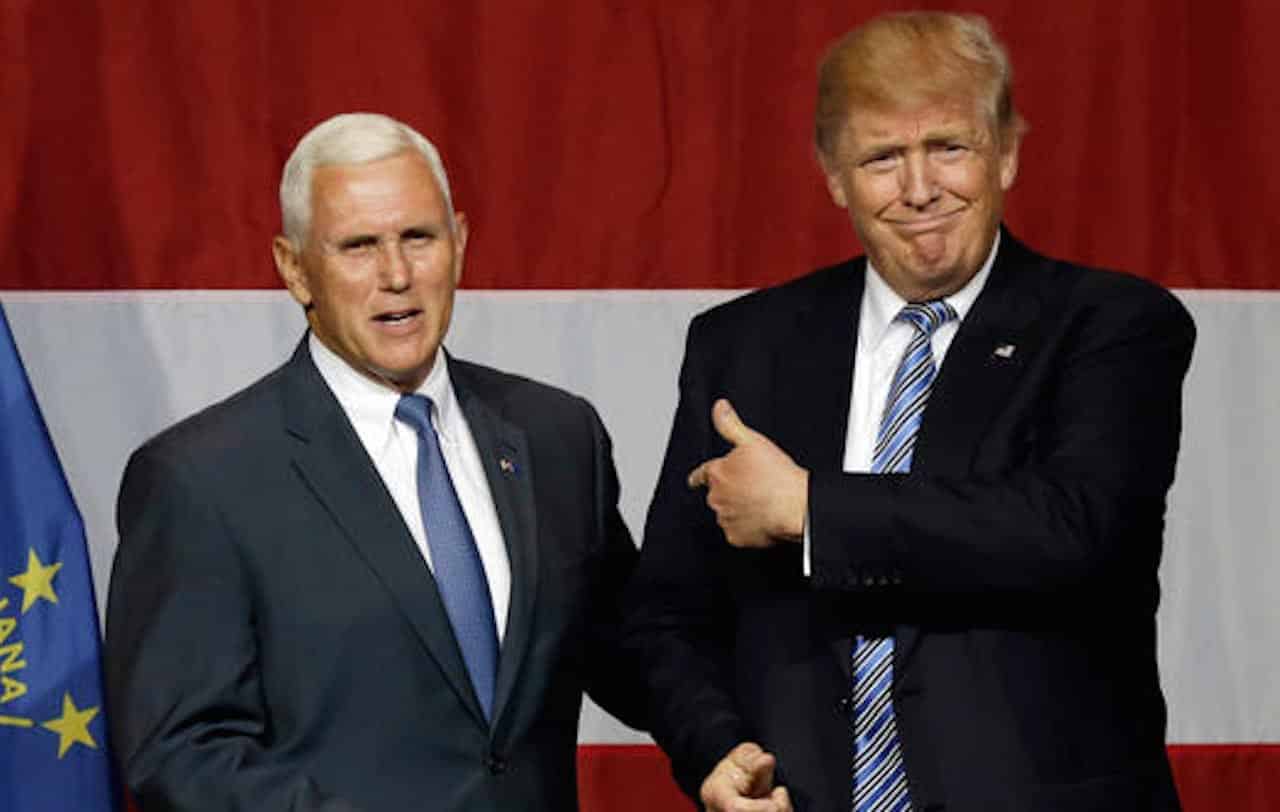 Donald Trump is supposed to be an amazing business manager and organizer. If only he could use some of that organizational talent to not bungle his running mate announcement. Ben Mankiewicz (What The Flick?), John Iadarola (ThinkTank), and Jimmy Dore, hosts of The Young Turks, break it down. Tell us what you think in the comment section below.
"Donald Trump has chosen Indiana Gov. Mike Pence as his vice presidential running mate, a source with direct knowledge confirms to NPR's Mara Liasson.
A rollout in New York City had been planned for Friday at 11 a.m., but Trumptweeted Thursday evening that "in light of the horrible attack in Nice, France," he was postponing that announcement.
Even with sources and multiple news organizations reporting Pence has been offered the job, Trump called into Fox News Thursday night and said he hasn't "made my final, final decision." He underscored that the two other finalists, former House Speaker Newt Gingrich and New Jersey Gov. Chris Christie, were still in the mix, calling both of them "fantastic" people.
But Pence is the only one who has a clock ticking. He cannot run for both re-election as governor and for vice president, and he must withdraw by noon Friday so that the state party can replace him on the ballot."*
Read more here:
Hosts: Ben Mankiewicz, John Iadarola, Jimmy Dore
Cast: Ben Mankiewicz, John Iadarola, Jimmy Dore
***
The Largest Online News Show in the World. Hosted by Cenk Uygur and Ana Kasparian. LIVE STREAMING weekdays 6-8pm ET.
Young Turk (n), 1. Young progressive or insurgent member of an institution, movement, or political party. 2. Young person who rebels against authority or societal expectations. (American Heritage Dictionary)
Download audio and video of the full two hour show on-demand + the members-only post game show by becoming a member at . Your membership supports the day to day operations and is vital for our continued success and growth.
Get The Young Turks Mobile App Today!
Download the iOS version here:
Download the Android version here: