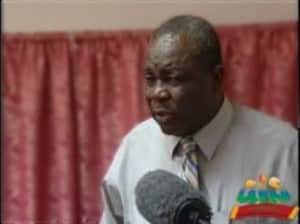 Dominica's Former Health Minister John Fabien has died after a long battle with cancer.
Fabien who became the Parliamentary Representative for the Grand Bay constituency following the death of Pierre Charles in 2004, died this afternoon at the Princess Magaret Hospital.
He was replaced by Justina Charles, the wife of Pierre Charles at the last general elections in 2009.
Before taking office, he served as the permanent secretary in the Ministry of Health for a number of years.
Just last year, he received the Sisserou Award of Honour; the highest civilian award on Independence Day.
General Secretary of the Dominica Labour Party Edd Registe says Fabian will always be remembered for his concern for the health care of people.