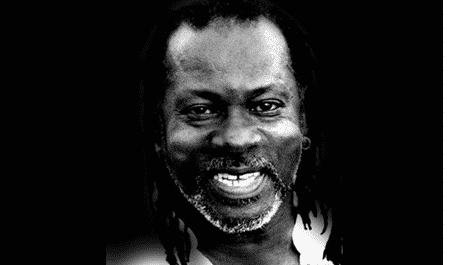 The Caribbean has lost a national treasure. A pioneer of Cadence music, Jeff Joseph, more popularly known as 'Jeff Joe,' has passed on. Long live his legacy. The death of Jeff Joe has sent shock waves across the region, particularly in his home country Dominica and the French West Indies, as well as in the international arena, as far afield as Paris, London, New York and Miami.
His passing has made headlines in many countries as family, friends, and fans mourn the loss of a man who lived and breathed Cadence-lypso- a new genre of music he helped develop and popularize in the early 1970s. Unique to Dominica, Cadence-lypso is an up-tempo calypso sung mostly in Antillean Creole and French.
Jeff Joe's passing demands a consideration of his remarkable character, talents and personality that made him the true music legend that he was.
A dynamic performer. A respected stalwart of Creole music and culture. A true Dominican  Ambassador and cultural icon. Jeff Joe was all of the above and then some. He died on Wednesday, November 23, 2011, at a hospital in Martinique after undergoing multiple surgeries for cardiovascular complications. He was 58.
Born September 30, 1953, in St Joseph, Jeff Joe first rose to fame with Grammacks, a 1970's musical group in Dominica whose string of hits included "Soucouyant," "Mi Deba," and "Cauchemar." In 1977, the Grammacks Band, of which he was the lead vocalist, received the Meritorious Service Award in Dominica for its contribution to preserving and promoting Cadence music.
Grammacks rose to prominence on the world stage in the early 1980s with a Super Bowl performance to their credit, and this was the beginning of what was to be a successful musical career for Jeff Joe- the man we have all grown to love.
He later formed Volt Face and Grammacks New Generation. They headlined the first-ever World Creole Music Festival in Dominica in 1997. After many years apart, Grammacks Original regrouped and, in 2009, recorded a new album called "Get Up."
Jeff Joe dedicated his whole life to music. His music has inspired many people in Dominica and the neighbouring French islands by bridging the cultural gap. As a performing artist, Jeff Joe's cultural impact was incredible. Not only did he connect Dominica with the Caribbean and the rest of the world, but he was also a cultural revolution. He successfully engaged the young generation in a genre of music they would otherwise have sidelined. He was a role model in their image that they idolized and emulated.
Jeff Joe was recently named French Ambassador to Dominica, so he spent most of his time promoting the World Creole Music Festival in Martinique and Guadeloupe.
Dominica's Prime Minister, Hon. Roosevelt Skerrit described Jeff Joe as a true ambassador to Dominica and said his death left the country in shock.
"Jeff Joe was no doubt synonymous with Dominica in the French countries from Paris to the French departments of Guadeloupe and Martinique, local Caledonia and French Guyana. He was undoubtedly a true ambassador of our country, promoting our art form and our country as a whole and encouraging people to visit Dominica. I believe the entire country is in shock due to his death. He is somebody we will miss dearly. He spent his entire life entertaining people, making people happy, and, sadly, he had to depart suddenly."
Not only was Jeff Joe loved and admired for his musical talent and efforts to preserve the Creole language, but he was also respected for his very close relationship with the community in which he was raised. He often mentored a group of young men on the block in an area called 'The Ghetto' in St Joseph, where he spent significant time bonding with the youth. Consequently, a lane in that community (Jeff Joe Lane) has been named in his honour.
MP for St Joseph and personal friend of Jeff Joe, Hon. Kelver Darroux says he and the Cadence-lypso performer had several discussions regarding the development of St Joseph. Mr. Darroux says the community has lost a great man.
"Jeff Joe has been an icon, a legend and a personal friend of mine and his memory will forever be in our hearts and the community of St Joseph. I'm hoping that when history books are written about St Joseph, and the name Jeff Joseph is mentioned; it will be one that will bring back memories of the music that Grammacks used to play because he was the lead singer of Grammacks, a band that was formed in his community.
The impact that Jeff Joseph had on this community will be a lasting one. But not only that, Jeff Joe was in touch with many people in his community, which will augur well for the persons he has touched here in St Joseph."
Creole fans witnessed Jeff Joe's last performance before a live audience at this year's 15th Annual World Creole Music Festival, where he gave a world-class performance that will linger in the memories of many for years to come.
His wife and two children survive Jeff Joe. The Government of Dominica has decided that his efforts as a Goodwill Ambassador and specifically as a promoter of the World Creole Music Festival are worthy of recognition. So Jeff Joe shall be given an Official Funeral service. The ceremony will take place on Saturday, 3rd December 2011, at the Roman Catholic Church in his hometown of St Joseph. That day has been declared a National Day of Mourning, on which flags shall be flown at half-mast on all public buildings in Dominica.
Jeff Joe has done his work. Through his music, he has showcased the best of Dominica's Creole culture to an international audience and united a wide cross-section of people from the Creole-speaking world. He has left an indelible mark on the cultural landscape in Dominica and the French Caribbean. He is gone, but his memory and music will be cherished forever.
May His Soul Rest In Peace.