Bobbi Kristina Brown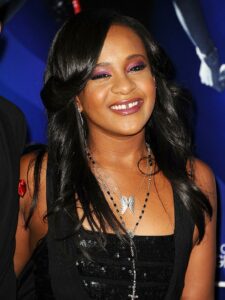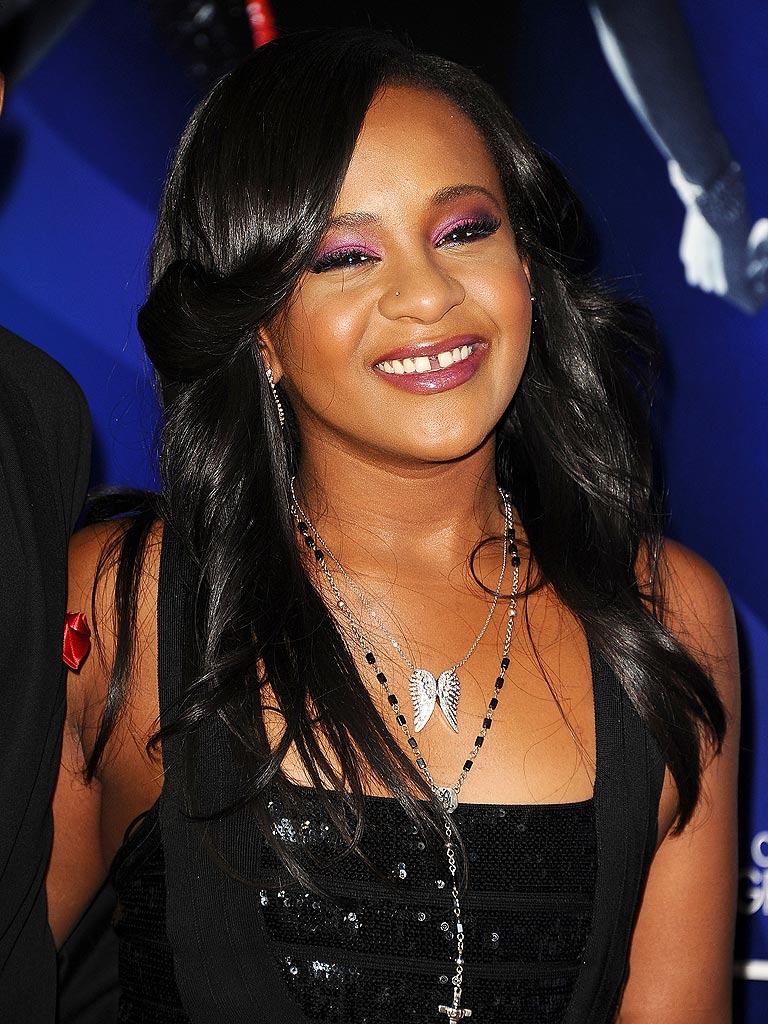 Bobbi Kristina Brown, the only child of the late singer Whitney Houston, died Sunday, almost six months after she was found unresponsive in a bathtub, mirroring how her superstar mother died in 2012. She was 22.
"Bobbi Kristina Brown passed away July 26, 2015, surrounded by her family," the Houston family said in a statement. "She is finally at peace in the arms of God. We want to again thank everyone for their tremendous amount of love and support during these last few months."
Brown, whose father is R&B singer Bobby Brown, was born into the spotlight on March 4, 1993, and was often photographed with her iconic mother before Houston's death on the eve of the 2012 Grammy Awards. The singing sensation's death was ruled an accidental drowning in a bathtub with cocaine and heart disease listed as contributing factors.
In June 1993, Houston spoke to Rolling Stone about Brown's birth and said becoming a mother was her top accomplishment.
"Having Bobbi Kristina … I could never do anything that could top that. There's been nothing more incredible in my life than having her," Houston gushed. "God knows, I have been in front of millions and millions of people, and that has been incredible to feel that give-take thing. But, man, when I gave birth to her and when they put her in my arms, I thought: 'This has got to be it. This is the ultimate.' I haven't experienced anything greater."
In 2005, Brown's life with her famous parents was captured by cameras in the 11-episode series "Being Bobby Brown" on Bravo. Her parents divorced when Brown was 14.
Related news – Bobbi Kristina Brown
The estate of Bobbi Kristina Brown claimed in an amended lawsuit that her partner, Nick Gordon, gave her a "toxic cocktail" and placed her in a bathtub full of cold water the day she was found unconscious.
The suit was originally filed in June and was amended Friday to add new allegations. The daughter of Whitney Houston and Bobby Brown died July 26, nearly six months after she was found unconscious in a home in Roswell, Georgia.
The lawsuit claims that on the morning of January 31, Gordon came home to Brown, 22, after an all-night "cocaine and drinking binge." The couple argued loudly for about 30 minutes, during which he accused her of cheating, the lawsuit says. Then "everything abruptly became quiet."
The lawsuit alleges Gordon "gave Bobbi Kristina a toxic cocktail rendering her unconscious and then put her face down in a tub of cold water causing her to suffer brain damage."
Lawsuit Accuses Nick Gordon Of Giving Bobbi Kristina Brown A 'Toxic Cocktail'
According to the suit, Gordon left the bedroom wearing different clothes than he was wearing while arguing with Bobbi Kristina minutes before; he got into bed, laid his head on a female houseguest body said, "Now I want a pretty little white girl like you."
Hargroves then alleges another guest at home went in to check on Brown minutes later on 31 January (15) and found her face down and unresponsive in the bathtub with her mouth swollen and a tooth hanging loose.
Gordon allegedly rushed into the bathroom and began efforts to bring his girlfriend back to life.