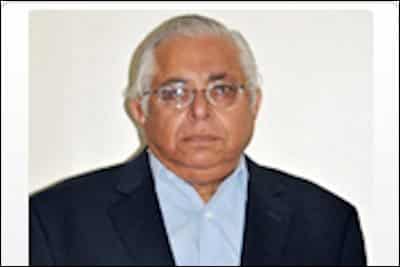 Former president of the St. Kitts-Nevis Chamber of Industry and Commerce (CIC), Krishan (Kishu) Devidas Chandiramani, has died, less than 24 hours after he was honoured by the organisation at its annual banquet.
Chandiramani, 72, was also a past president of the Hotel and Tourism Association.
"It is with shock and horror that I learned of the passing of Mr. Kishu Chandiramani the former president of the St. Kitts and Nevis Chamber of Industry and Commerce," said CIC president Damion Hobson, recalling that it was only on Saturday night Kishu…was honoured for his outstanding service to the organization, business development and the country generally.
He said the Indian-born businessman and philanthropist would also be remembered "for his love for family and the people of St. Kitts and Nevis.
"The Chamber and the business community here in St. Kitts and Nevis have lost a pioneer, a visionary and a national who practiced with the greatest sincerity, philanthropy at its best. We shall all miss him as a person, as a friend, and someone on whose wise council you can always depend."
Chandiramani also served on several boards including the Bank of Nevis and was a Charter Member of the Rotary Club of St. Kitts since 1969.