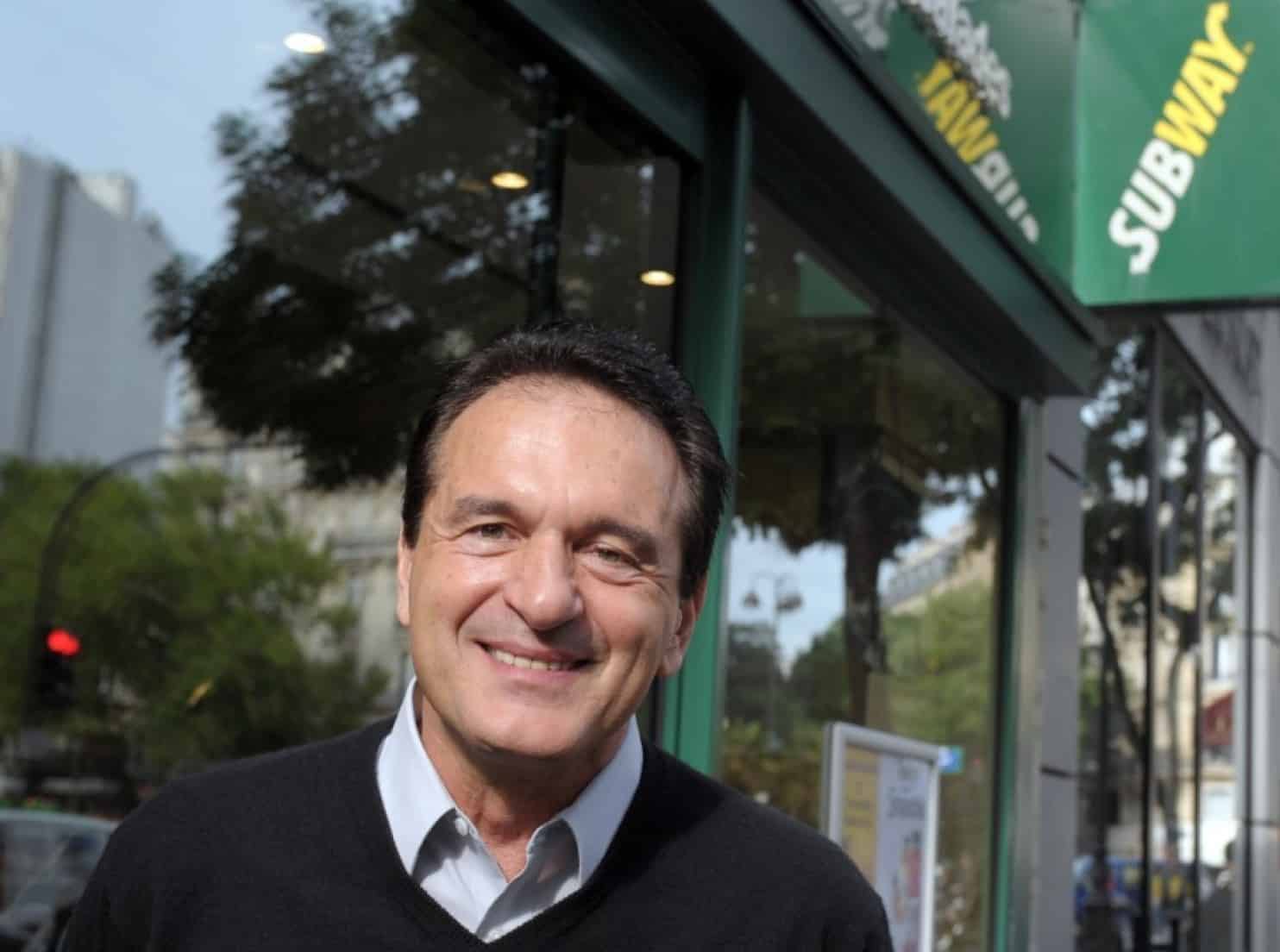 Subway co-founder Fred DeLuca, who as a teenager opened a Connecticut sandwich shop that would become the world's largest restaurant chain, died Monday evening at the age of 67 after a fight with leukemia, the company said Tuesday.
After his cancer diagnosis in 2013, the chain's billionaire co-founder had stayed on as chief executive, saying last year he had no plans to retire and would remain "90 percent involved" in the chain's day-to-day affairs.
His sister, Suzanne Greco, was named president in June and will now oversee day-to-day operations of the sandwich chain, which turned 50 this year. Fred DeLuca, who grew up in public-housing projects in the Bronx and most recently lived in south Florida, leaves behind a wife and son.
At the age of 17, Fred DeLuca approached a family friend, a nuclear engineer named Peter Buck, at a family picnic and asked for ideas on how to save money for college. Buck loaned him $1,000, which DeLuca used to open his Bridgeport, Conn., sandwich shop, then called Pete's Super Submarines.
"I don't think I ever dreamt of going into business," DeLuca told the Los Angeles Times in 1993. "No one in my family was in business."
But over the years, the food-industry novice became known as a franchising mastermind whose recruitment of franchisees fueled the chain's rapid spread. By 2013, Subway was opening 50 new shops a week, and the world's Subway shops now serve about 2,800 sandwiches every minute.
This month, thanks to Subway's rapid expansion, Fred DeLuca's net worth was estimated at about $3.5 billion.
In a statement, the company said DeLuca "was an extremely ambitious businessman" and "bright and analytical thinker" who thought of Subway's worldwide workforce as "members of his extended family."
"He was always very proud of the work of his HQ staff," the statement said, "and thousands of developers, franchisees, Sandwich Artists, suppliers and partners who he often and affectionately called 'The Greatest Team in Franchising History.'"
Fred DeLuca the subway co founder dead at 76, in 1965 borrowed $1,000 from friend Peter Buck to start "Pete's Super Submarines" in Bridgeport, Connecticut.
Early history
In 1965, Fred DeLuca borrowed $1,000 from friend Peter Buck to start "Pete's Super Submarines" in Bridgeport, Connecticut, and in the following year they formed Doctor's Associates Inc. to oversee operations of the restaurants as the franchise expanded. The holding company derives its name from DeLuca's goal to earn enough from the business to pay tuition for medical school, as well as Buck's having a doctorate in physics. Doctor's Associates is not affiliated with, nor endorsed by, any medical organization. In 1968, the sandwich shop was renamed "Subway".
The first Subway on the West Coast was opened in Fresno, California in 1978. The first Subway outside of North America opened in Bahrain in December 1984. The first Subway in the United Kingdom was opened in Brighton in 1996. In 2004, Subway began opening stores in Walmart supercenters, and surpassed the number of McDonald's locations inside U.S. Walmart stores in 2007.
Since 2007, Subway has consistently ranked in Entrepreneur magazine's Top 500 Franchises list. It ranked #2 in 2012. It also ranked #2 on the "Fastest Growing Franchise" and "Global Franchise" lists. At the end of 2010, Subway became the largest fast food chain worldwide, with 33,749 restaurants – 1,012 more than McDonald's. ….Read more