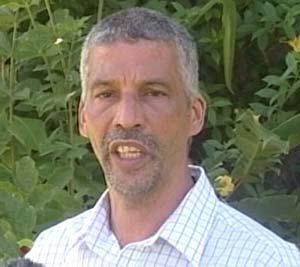 It is with an exceedingly profound sense of regret and utter sorrow that the Ministry of Agriculture in Grenada has learnt of the recent passing of Mr Ricky Allport, a senior agricultural officer in the Ministry of Agriculture, Dominica. We are painfully aware of the tremendous loss to the agricultural sector and indeed to Dominica as a whole as a result of the passing of this distinguished and very accomplished agricultural officer.
His outstanding and immense contribution to agriculture development in Dominica , the Windward Islands and the Caribbean region is well acknowledged.
Many officers from the Ministry of Agriculture in Grenada have met and have interacted with Mr. Allport over the years in countless meetings, workshops, training sessions etc. and they are all unanimously in agreement that he has always stood out as a vivacious, high energetic, exceptionally knowledgeable and keen contributor to every discussion that he has been involved in. He would undoubtedly be greatly missed by the entire farming fraternity in the region.
On behalf of the Honourable Minister of Agriculture, Honourable Denis Michael Lett, Permanent Secretary, Mr. Aaron Francois, senior members of staff of the Ministry of Agriculture and other staff, farmers and other key stakeholders of the farming fraternity in Grenada, I would like to express our deepest and most profound sympathy to the entire staff of the Ministry of Agriculture, Dominica, his wife Mrs. Ruth Allport and children and all members of the agriculture community in the Nature Isle.
While words cannot effectively convey and mitigate the very deep pain that you all are feeling at this time, we would like you to know that our prayers and sympathy are with you in these difficult times.