Glenn Frey dead at the age of 67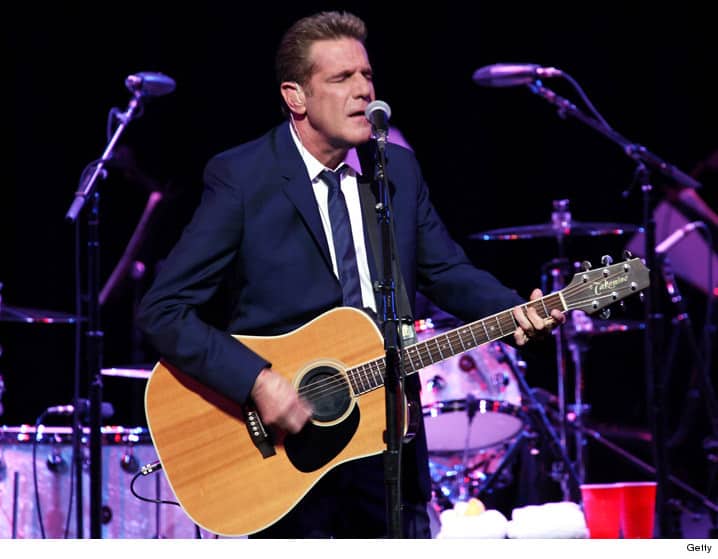 He died in New York City on Monday from complications arising from rheumatoid arthritis, colitis and pneumonia.
"Words can neither describe our sorrow, nor our love and respect for all that he has given to us," his family and fellow band members said.
The Eagles were one of the most successful bands of the 1970s, with multiple hit singles including Hotel California, in 1976.
Frey co-wrote Hotel California with singer Don Henley. He wrote a number of the band's biggest songs on his own, including Heartache Tonight and Lyin' Eyes.
[youtube https://www.youtube.com/watch?v=oxUPNnmk2xA]
TMZ, has reported at Glenn Frey, a founding member and guitarist of the Eagles, has died.
We're told the cause of death was a combination of complications from rheumatoid arthritis, acute ulcerative colitis, and pneumonia.
Frey had been battling intestinal issues for months and had surgery in November. We're told in the last few days his condition took a turn for the worse. He died in New York City.
Glenn co-wrote and sang most of the Eagles hits, including "Take It Easy," "Tequila Sunrise," "Lyin' Eyes," and "Heartache Tonight," to name a few. He also co-wrote "Hotel California" and "Desperado" with Don Henley and took home 6 Grammys with the band.
After the Eagles' 1980 breakup, Glenn launched a successful solo career, recording numerous hits … most notably "The Heat Is On" and "You Belong to the City."
Glenn also got into acting, snagging a recurring role on "Miami Vice."
He reunited with the Eagles in '94 for their monster Hell Freezes Over tour and recorded music till the end, releasing what would be his fifth and final solo LP, "After Hours," in 2012.
The Rock and Roll Hall of Famer had been fighting intestinal issues for awhile but his condition relapsed before the holidays, forcing the Eagles to pull out of their Kennedy Center Honors appearance in December. At the time, the band said he needed major surgery that would require a lengthy recovery.
Story source : TMZ