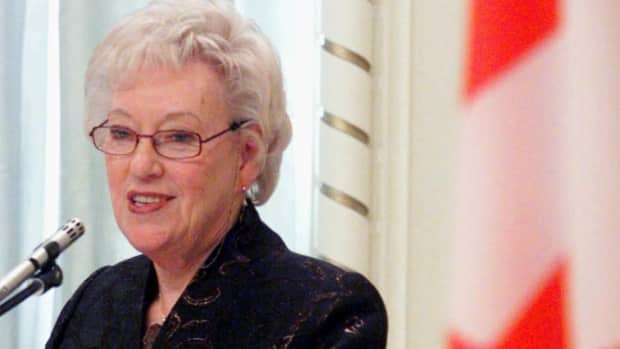 Longtime Canadian politician Flora MacDonald has died at the age of 89. Born in North Sydney, N.S., MacDonald served as Member of Parliament for Kingston and the Islands from 1972 to 1988. In 1979, she became the first female secretary of state for foreign affairs in Canadian history.
Veteran politician Flora MacDonald, who served as a cabinet minister in two Progressive Conservative governments and once ran for the party, died at the age of 89 in Ottawa Sunday morning, friends and colleagues confirmed.
MacDonald was External Affairs minister in Joe Clark's government during the Iran hostage crisis that began in 1979. Later she was appointed the minister of Employment and Immigration in 1984 and the minister of communications in 1986 in Brian Mulroney's government.
MacDonald garnered attention in 1976 when she became the first woman to launch a high-profile campaign to lead the Progressive Conservative party. The nomination convention quickly turned to disappointment for her, however; she entered with 300 pledged votes but got only 214 on the first leadership vote, and the job eventually went to Joe Clark.
"It sure looks like they weren't very nice to me," MacDonald, who represented Kingston and the Islands for 16 years until 1988, told the Star in 2014. "I just went home and that night, I could only talk to my family. I couldn't talk to anybody in the party. I was angry, and I was angry for awhile, there's no doubt."