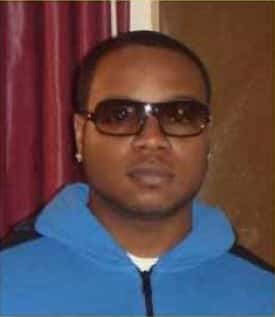 A YOUNG BARBADIAN MAN is the victim of a vehicular accident that occurred in New York late Wednesday night.
Miguel King, 25, a luggage handler at the John F. Kennedy International Airport, was killed instantly after a bus crashed into a car in which he was the passenger.
Police said the B15 bus smashed into the vehicle driven by King's close friend, Kareem France, 25, who remains in critical condition. Nine people on the bus were also injured.
The accident is said to have happened in the car park as the men were about to make their way home from work.
"They work together and live together – just like brothers," said France's mother, Yvonne, who added that the men normally did not work on Wednesdays but had recently had their schedules changed.
It was their first Wednesday on the job.
Miguel's aunt Kelly Henry, who lives in Barbados, said her nephew enjoyed fixing cars. "Every time I visited he was driving a different car," she said.
Four years ago, Miguel's mother Heather McBride was also seriously injured in a car accident in New York and spent 15 months in hospital.
"It's really hard, Heather is numb," Kelly said.
"She couldn't even talk. She would have gone through so much and Miguel was the one who was helping her after the accident. All she's saying is God knows why but she cannot figure it out."
Miguel, the first of Heather's three boys, was born in Barbados while the others were born in the United States. (RJ)