STATEMENT BY THE CARIBBEAN TOURISM ORGANIZATION ON THE PASSING OF WILLIAM 'BILL' HOWARD
PRESIDENT, WEST INDIAN AMERICAN DAY CARNIVAL ASSOCIATION (WIADCA)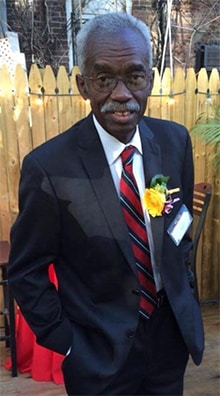 BRIDGETOWN, Barbados (13 August 2018) – The Caribbean Tourism Organization (CTO) expresses its sadness at the sudden passing of William 'Bill' Howard, the president of the West Indian American Day Carnival Association (WIADCA).
Bill was a dedicated servant of the Caribbean American community and was committed to the continued development of the West Indian Day Carnival as an avenue to transmit the excitement of the Caribbean to millions of participants and viewers in the United States and beyond, provide a nostalgic and creative outlet for members of the Caribbean Diaspora – and those who travel from the region to be part of this spectacle – and advertise our carnivals and festivals in the Caribbean. We much appreciated Bill's commitment to enhancing the cultural, educational and leadership opportunities for Caribbean people.
Under his leadership, the CTO and WIADCA established a productive working relationship which we will continue to nurture in his memory.
On behalf of the Chairman and the Council of Ministers, the Board of Directors, Staff and the entire membership of the CTO, we offer condolences to Bill's family and loved ones, and to WIADCA, the organization to which he devoted his considerable talent and expertise. His contribution will be sorely missed. Our prayers are with his family at this difficult time.