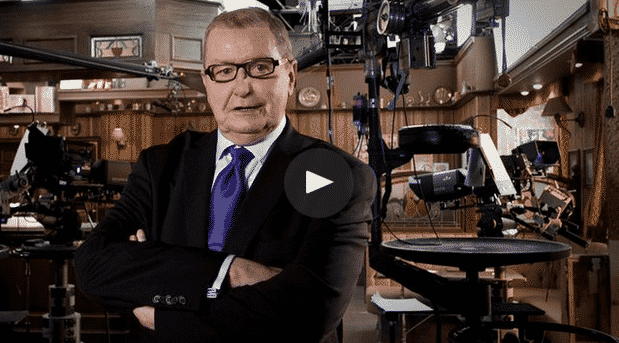 The writer Tony Warren, who has died aged 79, brought his knowledge of north of England back streets and the rich lives of their working-class characters to television when he created Coronation Street, the world's longest-running TV serial. For the first time, it gave viewers the authentic voices and speech patterns of those who lived there, as well as a wry humour that became more prominent over the years.

The programme began more than half a century ago as television's equivalent to the stage plays of John Osborne and the novels of John Braine and Alan Sillitoe, as well as the cinema adaptations of those writers' work, such as Look Back in Anger, Room at the Top and Saturday Night and Sunday Morning. Most striking about Coronation Street's original cast of characters, created by a man who as a child had acknowledged his own homosexuality, was the prominence of dominant women. Those who made the biggest impact in the back-to-back terraces and cobbles of fictional Weatherfield during the early days were the tempestuous divorcee Elsie Tanner (Pat Phoenix), the hair-netted harridan Ena Sharples (Violet Carson) and the snobbish Rovers Return landlady Annie Walker (Doris Speed).
The first episode of Coronation Street, screened on 9 December 1960, had Elsie scowling into a mirror, saying: "Ay, Elsie, you're just about ready for the knacker yard." It was a line he took from his Aunt Lily. "I grew up in a matriarchal society," recalled Warren. "All the men were at war and I was surrounded by strong women. I expected that, when the men came back, they would take over and bugles would sound at the end of the street and tom-toms would be beaten. It wasn't a bit like that. The women just raised their voices to be heard and went on just as they had done before."
Born Anthony Simpson in Eccles, outside Manchester, Tony never lived in a Coronation Street-style terrace but was brought up in a semi-detached house. His father, George, was a Manchester merchant who imported fruit, spoke seven languages fluently and, during the second world war, worked as deputy chief censor covering the Middle East, Iraq, Iran and Transjordan. On his return from Cairo, he also played the violin in his George M Simpson's Tonics Dance Orchestra and had a novelty act performing a solo on the musical saw.
In wartime, Tony's mother, Doris (nee Lucas), did piece work from home, making baby linen. He was a frequent visitor to his maternal grandmother's house, which he later described as "virtually the basic design for every single one in Coronation Street". While there, he would hide under the kitchen table, look out from under the chenille cloth and absorb everything that was said, particularly noting the differences between men's and women's speech.
He started acting in Sunday school concerts, before getting work on radio in Children's Hour, much of which was produced by the BBC North region in Manchester. Taking the stage name of Tony Warren, he frequently performed alongside Carson, who would later become Ena Sharples in Coronation Street.
He won a scholarship to Eccles grammar school, where his slight frame made him a target for bullies. While playing truant for almost a year, Warren spent his days reading plays and biographies at Manchester central library.
Although his career as a child actor finished at the age of 14, when his voice broke, a year later he went to Shelagh Elliott-Clarke's drama school in Liverpool, but was expelled after 18 months for "rabble-rousing". Warren hitched his way to London and appeared in a television play. He often frequented the Arts Theatre Club, along with other aspiring actors such as Michael Caine. Soon, with no more work forthcoming, he started writing cabaret for himself and others.
Eventually, in 1958, he returned north and arranged a meeting with Margaret Morris, a casting director at the ITV company Granada Television. She had no acting work for him but, on hearing that he also wrote, pointed him in the direction of the producer Harry Elton, who hired him as a scriptwriter on the detective series Shadow Squad.
Warren then became a staff member in Granada's promotions department, writing for the continuity announcers. Work followed as a researcher and producer's assistant on the daily regional news programme People and Places, and he supplemented his income by devising and staging routines for strippers.
When Warren switched to writing episodes of Biggles in 1960, he soon tired of adapting adventures from WE Johns's books and implored its producer, Elton, to let him create his own programme. So he wrote the first episode of Florizel Street, based on a script, Our Street, that had already been rejected by the BBC.
Although there was some reluctance to launch the serial among Granada bosses, many employees reacted favourably to a closed-circuit screening of a second "dry run" pilot episode. The programme was given the go-ahead, with a title change to Coronation Street after Agnes, the tea-lady, said she thought the original sounded like a disinfectant.
The finely drawn characters were painstakingly cast, with 600 actors auditioned for the 23 roles. Warren had written the part of Annie Walker specifically for Speed, another actor from his Children's Hour days, who was close to retiring from her full-time job as a secretary with the Guinness brewery. When filling the role of Ena Sharples proved difficult, Warren eventually said: "There's always Violet Carson."
The writer scripted 12 twice-weekly episodes, plus a 13th that would see the street bulldozed to the ground if it did not take off. However, Ken Barlow (William Roache), Albert Tatlock (Jack Howarth), Minnie Caldwell (Margot Bryant) and the other "residents" caught on with viewers, and Coronation Street quickly became one of the most popular programmes on British television. It has been broadcast in more than 60 countries and there are now five weekly episodes.
But Warren found it difficult handing his baby over to other writers, who shared scripting duties with him. He also let success go to his head, ignored tax bills and came to rely on alcohol and drugs. At various times, he ran away to Austria and San Francisco, where he lived in a hippy commune. When he was contracted to write Ferry Cross the Mersey, a 1965 film starring the band Gerry and the Pacemakers, he found even downing bottles of whisky did not help and had to hand the script over to someone else.
One success was his Granada Television play trilogy The War of Darkie Pilbeam (1968), starring Trevor Bannister as a 1940s black marketeer. A year earlier, Warren's agent had persuaded Granada to include the line "based on an idea by Tony Warren" in the Street's end-titles and, after drying out, the writer later became a consultant to the serial. He served in that role for The Road to Coronation Street, a TV drama marking the programme's 50th anniversary, which told the story of how it came to the screen.
He found new success as a novelist with The Lights of Manchester (1991), Foot of the Rainbow (1993), Behind Closed Doors (1995) and Full Steam Ahead (1998), mostly based on the area and people he knew.
Warren was appointed MBE in 1994 and, 14 years later, received an honorary degree from Manchester Metropolitan University "for his contribution to groundbreaking television and creative writing which has helped put Manchester and Salford on the cultural map". That was reflected too in the naming of the Tony Warren building at the MediaCityUK site in Salford in 2014.
For several years during the 60s, his partner was Ernst Walder, who played Ivan Cheveski in Coronation Street.
• Tony Warren (Anthony McVay Simpson), writer and actor, born 8 July 1936; died 1 March 2016
[youtube https://www.youtube.com/watch?v=videoseries?list=PL9nqFX-3qd00sxhT5vRg9BOVY0no2tYCM]