Duke's manager confirmed her death to The Huffington Post in a statement.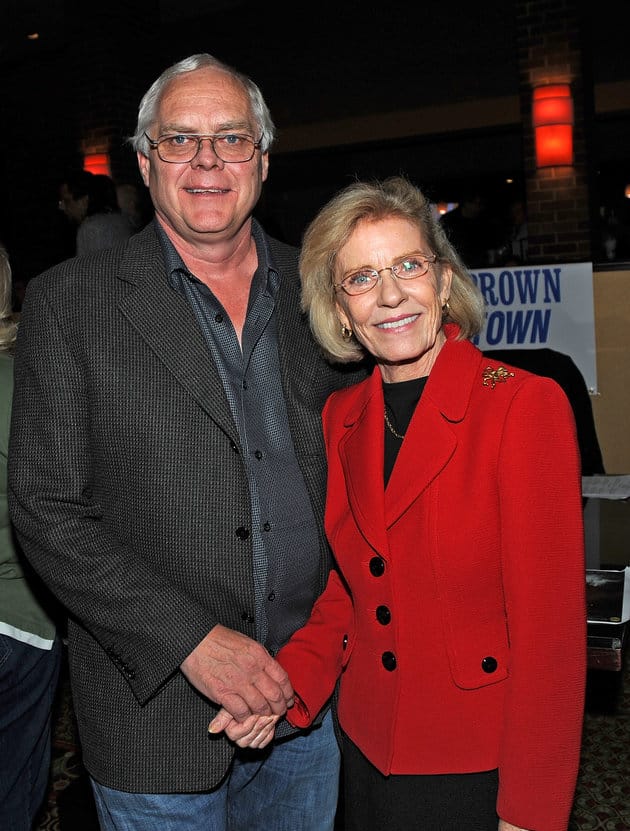 Anna "Patty Duke" Pearce passed away this morning March 29, 2016 at 1:20 a.m. Her cause of death was sepsis from a ruptured intestine. She was a wife, a mother, a grandmother, a friend, a mental health advocate and a cultural icon. She will be greatly missed.

Born in Elmhurst, Queens, New York in 1946, Duke's big break came when she landed the role of Helen Keller in the Broadway version of "The Miracle Worker." Duke reprised the role in the 1962 film adaptation, for which she won the Academy Award for Best Supporting Actress. At the time, the 16-year-old actress was the youngest person to win an Oscar.
The following year, the actress was given her own television show called "The Patty Duke Show," in which she played look-alike cousins.
The show ended after three seasons and Duke made the jump to more grown-up roles playing Neely O'Hara in "Valley of the Dolls" in 1967. Duke would continue to work in film and television for the rest of her career, winning three Emmys and two Golden Globe awards in addition to her Oscar.
Duke was last seen on screen in the Disney Channel show "Liv and Maddie," where she played twin grandmothers to twin sisters, played by Dove Cameron. Her final project was the film "Power of the Air," which is set for a 2017 release.
In her 1987 memoir Call Me Anna, Duke revealed she had been diagnosed with bipolar disorder. She would go on to became a vocal mental health advocate and attempted to raise funding, research and awareness for the disorder.
"The first thing I did was scream, 'No! No! No!' When I heard it was suicide, the rage came out," she told a news station in Spokane, Washington following the death of Robin Williams in 2014. "I am going to enlist every citizen I can to reach out to their representative in Congress and say, 'We're not kidding anymore."
The actress married four times and is survived by her husband, Michael Pearce, and her children Kevin Pearce, Mackenzie Astin and Sean Astin, who is best known for his role in "The Goonies" and the "Lord of the Rings" franchise, and her three granddaughters.