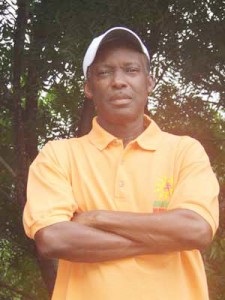 Like so many others, I am stunned and deeply saddened at the untimely demise of Alphonsus "Fonzie" Cassell, the Mighty Arrow.
Montserrat's most celebrated son emerged as a positive, dynamic and richly talented entertainer.
An astute entrepreneur as well, Arrow was proprietor of a snazzy men's boutique in Plymouth and a recording company.
We first met when I emceed with Tommy Joseph at Calypso Spektakula in 1983, the year this soca whirlwind dropped his monster hit Hot, Hot, Hot that rapidly ignited into an international phenomenon.    
"Fonzie" was blessed with a cool, amiable, and charismatic personality and his command of the stage was simply masterful. Genuinely likeable and always engaging, his classic, youthful good looks magnetised him to the women.
With his passing, Montserrat and the world of calypso entertainment have much to mourn but even more to remember and honour.
David Elcock
New York