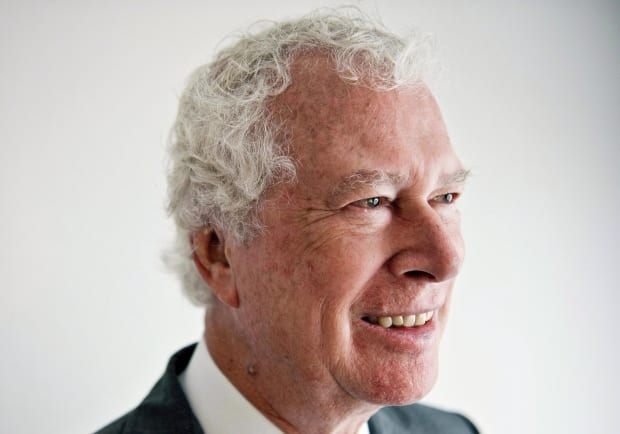 Ken Taylor the former Canadian ambassador to Iran died today at age 81. His son broke the news to the CBC.
The Calgary-born diplomat was most famous for his role in the 1979 covert operation called the "Canadian Caper," when he sheltered six Americans who escaped capture when a mob of Iranians stormed the U.S. Embassy in Tehran and took most people inside hostage in November 1979.
With the co-operation of the CIA, Taylor helped the six get Canadian passports to deceive the Iranian Revolutionary Guard and escape the country.
His actions during the hostage crisis were portrayed in two movies, most recently in Ben Affleck's 2012 movie Argo.
In a statement, Prime Minister Stephen Harper said that Taylor "valiantly risked his own life by shielding a group of American diplomats from capture.
"Ken Taylor represented the very best that Canada's foreign service has to offer."
Taylor's son, Douglas Taylor, told CBC News in an interview from New York that it was a "sad day but a great life to celebrate."
He said when his father was asked about the Iran hostage crisis, "he always liked to say that anybody else would have done exactly what he had done."
Taylor had been diagnosed with colon cancer in August, his son said, but "took full advantage of the time he had left."
During his final week in hospital, the former ambassador received visits from friends and reminisced about their lives, Douglas Taylor said.
He also spent time with his grandchildren and his wife, Pat, his son said.
His mother and father were together for 55 years, Taylor said, and "had a great life together."
'Enduring gratitude' of the U.S.
U.S. Ambassador to Canada Bruce Heyman issued a statement expressing condolences to Taylor's family.
"Ambassador Taylor earned the enduring gratitude of the United States — and was awarded the Congressional Gold Medal — for his valour and ingenuity in harbouring six American citizens trapped in Iran in the aftermath of the seizure of the American Embassy in Tehran on November 4, 1979 and, ultimately, in securing their safe return.
"Ambassador Taylor's courageous actions exemplify the enduring nature of the special relationship between the United States and Canada."
Story CBC.ca
Ken Taylor is survived by his wife Pat
[youtube https://www.youtube.com/watch?v=videoseries?list=PL9nqFX-3qd02DfNnGg1lWlCMFYFBDz_0c]
Reference: Kenneth D. Taylor – Wikipedia, the free encyclopedia
Kenneth Douglas "Ken" Taylor, OC (born October 5, 1934) is a Canadian … in the Canadian embassy, a statement which echoes what former US President …
Canadian Political leaders send sympathy message
It's with sadness I learned of Ken Taylor's passing. He represented the very best Canada's foreign service offers http://cpcp.cc/hRDs-1