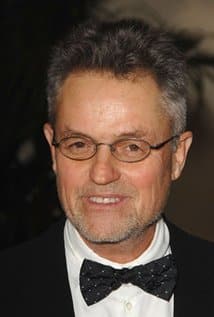 Jonathan Demme, the filmmaker whose career ranged from the David Byrne documentary "Stop Making Sense" to the Oscar-winning "The Silence of the Lambs" and "Philadelphia," died this morning in New York. He was 73.
READ MORE: Watch: Jonathan Demme and the Close-Up Shot: A Video Essay
The cause was esophageal cancer and complications from heart disease, according to a source close to the family. He was originally treated for the disease in 2010, but suffered from a recurrence in 2015, and his condition deteriorated in recent weeks.
Demme maintained a private personal life, but his career was marked by a remarkably versatile creative output that included acclaimed narratives and documentaries films stretching back to the early '70s. He made his debut with the 1971 biker film "Angels Hard as They Come," a Roger Corman production during the B-movie producer's heyday, but his career reached another plane of critical and commercial success with a string of '80s dramas, including "Melvin and Howard, "Swing Shift," and "Something Wild."
Demme reached a new plane of success in the next decade, with the back-to-back releases of "The Silence of the Lambs" and "Philadelphia." At the same time, he remained an active documentarian, creating the definitive Talking Heads film "Stop Making Sense," in addition to three films with Neil Young.
More recently, Demme directed the Meryl Streep comedy "Ricki and the Flash" in 2015 and the concert documentary "Justin Timberlake + The Tennessee Kids" in 2016. He was reportedly in pre-production on a new project, and continued to curate series at the Jacob Burns Film Center, where he was the chairman of the board. His last series was "Saddle Up Saturdays," a westerns retrospective that ran through March 2017.
Demme is survived by his wife, the artist Joanne Howard, and their three children.
[youtube https://www.youtube.com/watch?v=B_ICI0U6NPM]