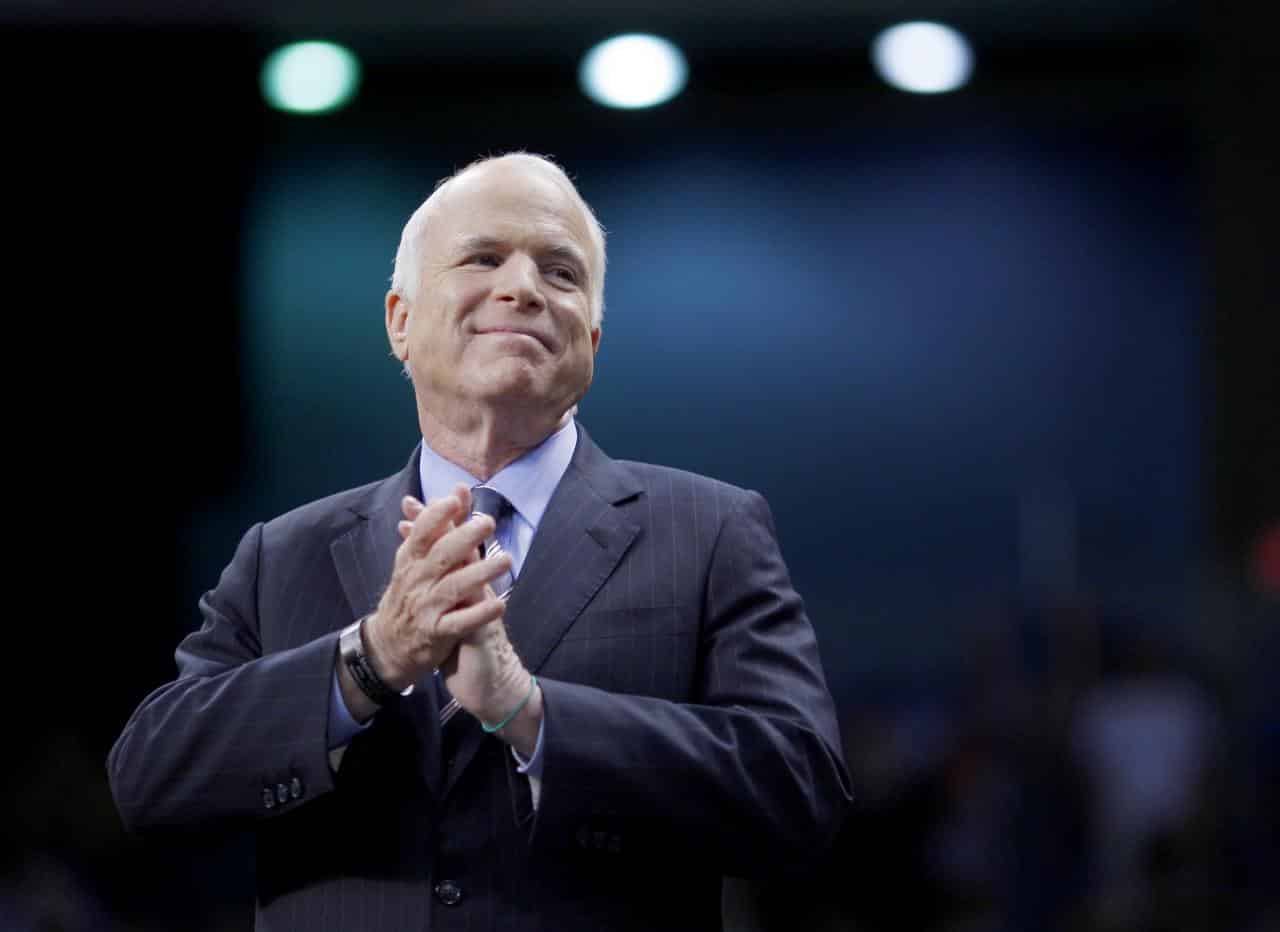 John McCain, prisoner of war, presidential candidate and one of the most influential American politicians of his generation, has died after suffering from brain cancer.
The six-term senator from Arizona had been absent from Washington since last December but remained outspoken to the end, railing against Donald Trump and urging defense of the post-war liberal democratic order.
A statement from his office said: "Senator John Sidney McCain III died at 4.28pm on 25 August 2018. With the senator when he passed were his wife Cindy and their family. At his death, he had served the United States of America faithfully for 60 years."
Barack Obama, who defeated McCain for the presidency in 2008, said he and his rival had shared "a fidelity to … the ideals for which generations of Americans and immigrants alike have fought, marched, and sacrificed".
Obama added: "Few of us have been tested the way John once was or required to show the kind of courage that he did. But all of us can aspire to the courage to put the greater good above our own. At John's best, he showed us what that means. And for that, we are all in his debt.