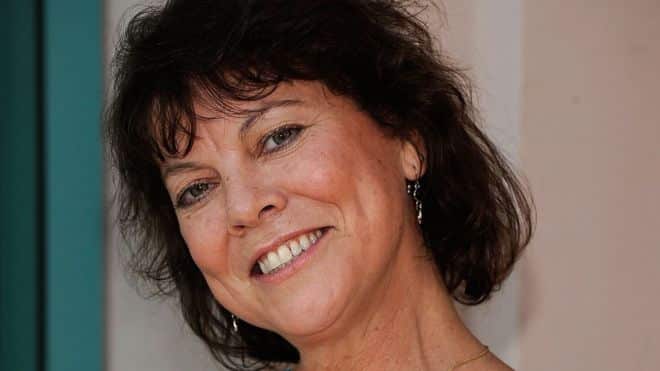 Police said an emergency team in Indiana responded to a call on Saturday afternoon and found her dead.
The cause is not yet known.
Moran also starred in the show's spin-off series Joanie Loves Chachi, which began in 1982. She played Joanie Cunningham, the younger sister of lead character Richie.
Richie was played by Ron Howard, who has been among those posting the first tributes online.
Moran joined the Happy Days cast in 1974 when she was 13.
She also made appearances in Murder She Wrote and The Waltons.
In recent years, she was reported to be living in an Indiana trailer park.
In 2010, she joined various Happy Days co-stars in filing a lawsuit against television network CBS, claiming they were owed money from merchandising revenues.
The suit was settled in 2012, with the actors each receiving a payout of $65,000 (£50,000).
They originally asked for $10m.
[youtube https://www.youtube.com/watch?v=f0p2_gNqsjQ]