Country singer Glen Campbell has died at the age of 81.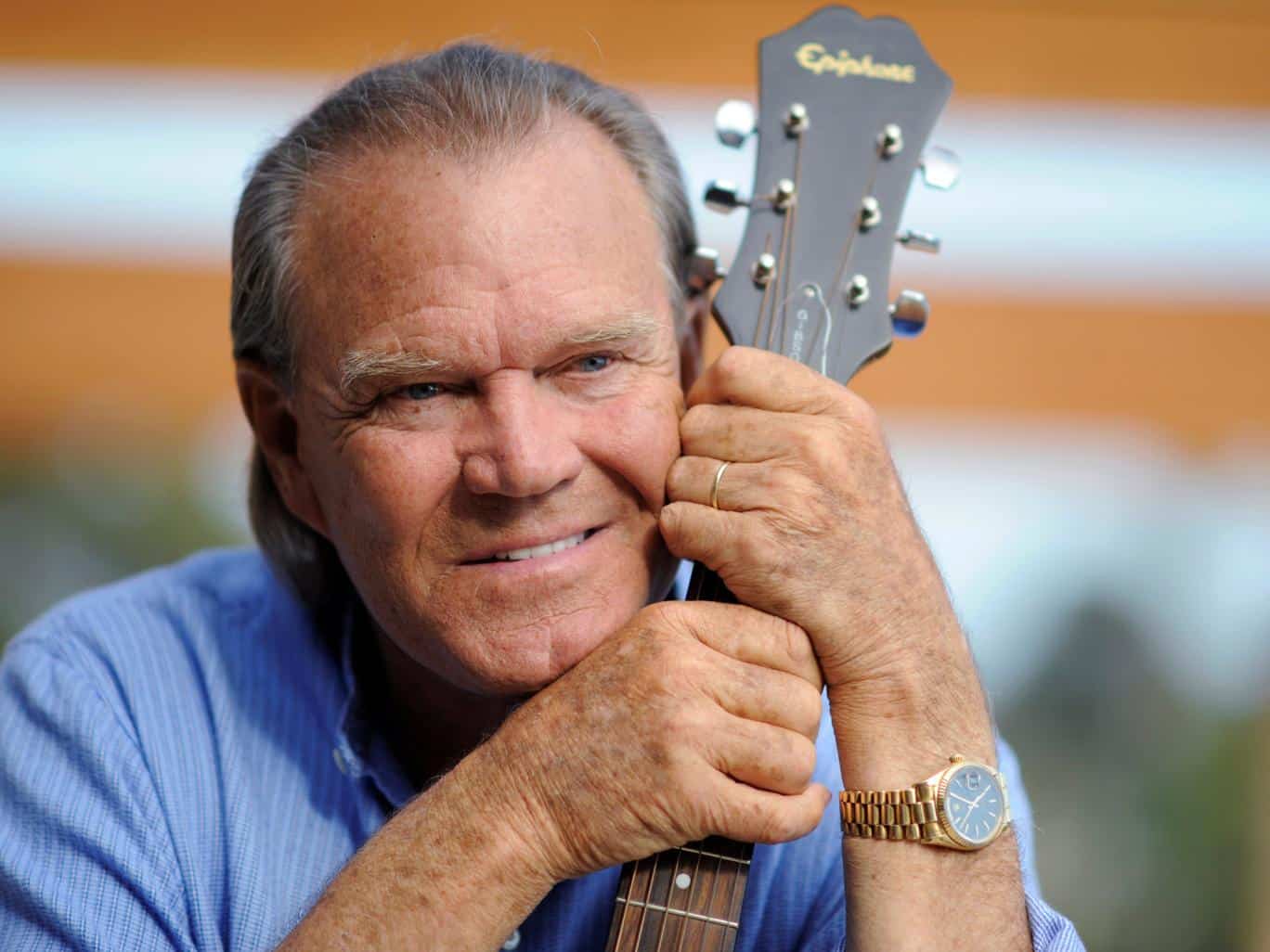 His family has paid tribute to the singer of the Rhinestone Cowboy who had been battling with Alzheimer's for several years.
"It is with the heaviest of hearts that we announce the passing of out beloved husband, father, grandfather, and legendary singer and guitarist, Glen Travis Campbell, at the age of 81, following his long and courageous battle with Alzheimer's disease," they said in a statement.
His publicist Sandy Brokaw confirmed the singer died in Nashville on Tuesday morning.
Mr Campbell's career spanned over six decades and he sold more than 45 million records, had 12 gold albums and 75 chart hits.
He co-starred with John Wayne in the 1969 movie True Grit and like many of his contemporaries he enjoyed success on television and had a weekly audience of some 50 million people for the Glen Campbell Goodtime Hour on CBS between 1969 and 1972.
The singer of the hits Wichita Lineman and By the Time I Get to Phoenix was a self-taught prodigy, who left his Arkansas home to be known by his boyish face, wavy hair and friendly tenor in the late 1960s and well into the seventies.
He was one of 12 children and grew up revering country music stars such as Hank Williams.
"I'm not a country singer per se," he once said. "I'm a country boy who sings."
He became part of a wave of country crossover stars that included Johnny Cash, Roy Clark and Kenny Rogers.
"I did what my Dad told me to do — 'Be nice, son, and don't cuss. And be nice to people.' And that's the way I handled myself, and people were very, very nice to me," Mr Campbell told The Telegraph in 2011.
His musical career started in the early years of rock'n roll and he toured with the Champs of "Tequilla", he was part of the house band for the ABC TV show "Shindig!" and a member of Phil Spector's "Wrecking Crew" studio band that played on hits by the Ronettes, the Righteous Brothers and the Crystals.
He also played guitar on Frank Sinatra's "Strangers In the Night", The Monkees' "I'm a Believer" and Elvis Presley's "Viva Las Vegas".
"We'd get the rock 'n' roll guys and play all that, then we'd get Sinatra and Dean Martin," Mr Campbell told The Associated Press in 2011. "That was a kick. I really enjoyed that. I didn't want to go nowhere. I was making more money than I ever made just doing studio work."
He released more than 70 albums and in the 1990s recorded a series of gospel CDs. In 2011, his farewell album Ghost on the Canvas included contributions from Jacob Dylan, Rick Nielsen of Cheap Trick and Billy Cogan of Smashing Pumpkins.
[youtube https://www.youtube.com/watch?v=j5KtCUHnAFw]