Bernard Bragg, a trailblazer for deaf performers who in 1967 became a founder of the National Theater of the Deaf in Connecticut, died on Monday in Los Angeles. He was 90.
The actress Marlee Matlin, a longtime friend, confirmed his death.
Mr. Bragg, who was born deaf to deaf parents, began carving out a performing career in the late 1950s after studying with the mime Marcel Marceau. He appeared at clubs in the San Francisco area like the hungry I, working in a style of his invention he called sign mime, which combined elements of American Sign Language with the tools of mime.
In the mid-1960s he joined up with Edna Simon Levine, a psychologist who worked with the deaf and for some time had been thinking about a professional company of deaf actors, and David Hays, a set and lighting designer. Together they formed the National Theater of the Deaf, which gave its first public performance in 1967 at Wesleyan University in Middletown, Conn.
The company won a special Tony Award in 1977.
Mr. Bragg performed with it for ten years, including in several Broadway shows, before becoming a visiting professor at his alma mater, Gallaudet University in Washington, which serves deaf and hard-of-hearing students. A 1979 article in The Washington Post called him "the man who invented theater as a professional career for the deaf."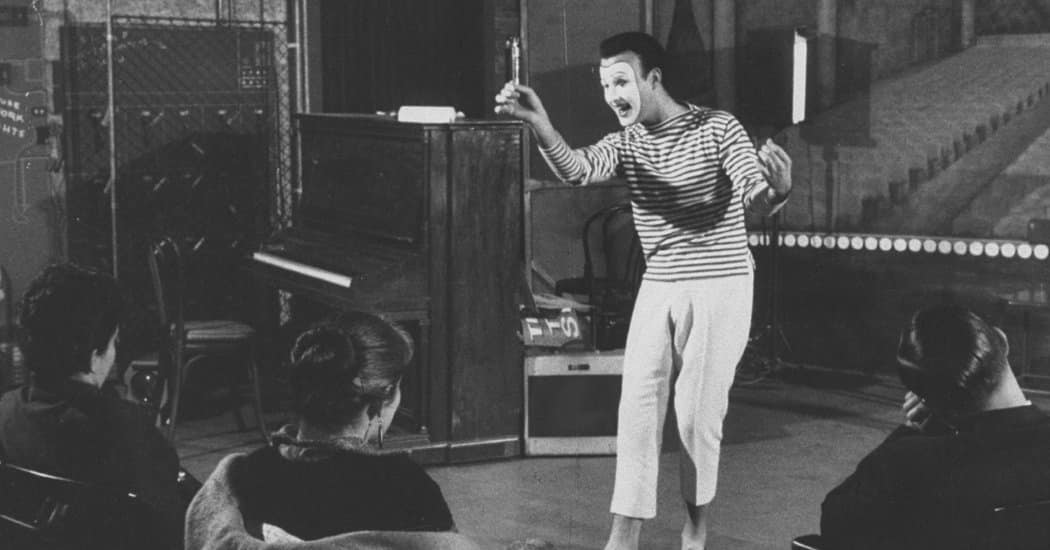 One who followed the career path that Mr. Bragg opened up was Ms. Matlin, an Oscar winner for the 1986 film "Children of a Lesser God."
"I had known Mr. Bragg since I was eight years old when I took a class which he was teaching at Chicago's Center for Deafness," she said by email. "Always curious and always with questions, particularly because he was the first Deaf person I had met who was an actor, I remember asking him, 'Can I be an actor like you?' To which he responded with a warm smile, 'Yes, you can!' That stuck with me."
Bernard Nathan Bragg (September 27, 1928 – October 29, 2018) was a deaf actor, producer, director, playwright, artist, and author who is notable for being a co-founder of the National Theatre of the Deaf and for his contributions to Deaf performing culture. According to The New York Times, Bernard Bragg was "regarded by many as the leading professional deaf actor in the country."
With deaf parents and a deaf aunt and uncle living in the same building, Mr. Bragg was surrounded by sign language. In "Lessons in Laughter: An Autobiography of a Deaf Actor" (1989), he recalled the revelatory moment when, as a little boy, he was sent to the store with a note and money to buy his mother cigarettes.
"I gave the coin and the note to the proprietor, and he looked at me and started to move his mouth," Mr. Bragg wrote. "He did not sign at all, and I became visibly disconcerted by the strange movements of his mouth under his heavy mustache."
The man read the note and gave him the cigarettes, and he went back to his fifth-floor apartment.
"It was thus that I discovered my deafness, all by myself," Mr. Bragg wrote.
He graduated from the New York School for the Deaf in 1947 and enrolled at what was then Gallaudet College, studying theater there and acting in school plays. Though he enjoyed performing, there was no obvious career path in show business for a deaf person; instead, he took a teaching job at the California School for the Deaf in Berkeley, occasionally performing skits and directing small shows at conventions and clubs for the deaf. Then, in 1956, he made a life-changing trip to see Marceau perform in San Francisco.
Shortly after graduating from Gallaudet College in 1952, Bragg was offered a teaching position at the California School for the Deaf, Berkeley, which he accepted. While working as a member of the school faculty, Bragg was given the authority to direct drama productions performed by the students of the institution. Also, Bragg contributed to shows staged by the National Association of the Deaf and the Los Angeles Club of the Deaf outside of school hours. Four years after becoming a teacher, in 1956, Bragg met the world-famous mime Marcel Marceau after seeing one of his shows in San Francisco.[6] Marceau took a liking to the aspiring actor and offered to teach him mime in France.
Bernard Bragg enters into higher education
Bragg accepted the offer and traveled to Paris at the end of the 1956 school year. Upon returning to the United States, Bernard Bragg began performing mime in various locations throughout the state of California while maintaining his career as a teacher. Also, Bragg enrolled in San Francisco State University, graduating with a master's degree in special education and a minor in drama in 1959.[3][4] Two years later, in 1961, a New York University psychologist named Dr. Edna Levine petitioned Bragg about the possibility of creating a professional troupe of exclusively deaf actors.
Although funding for the concept could not initially be achieved, the project was saved by David Hays, a Broadway set designer, who overtook management for the idea in 1966. In 1967, Bernard Bragg met with Hays and several other performers and individuals involved in the theatre, and together they founded the National Theatre of the Deaf in Connecticut, prompting Bernard Bragg to quit his job as a teacher at the California School for the Deaf, a position which he held for 15 years.
Top stories trending across the web this week.
Pittsburgh Synagogue Shooting: At Least 10 Dead and Gunman Identified