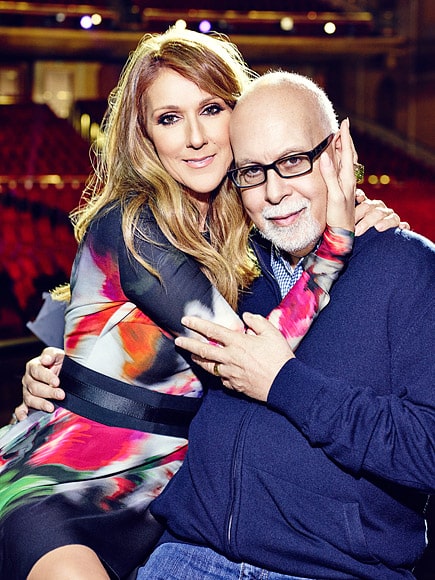 When Céline Dion exchanged wedding vows with her husband René Angélil 22 years ago, the award-winning singer had no idea how much the words "through sickness and in health" would come to mean in their marriage.
"When my husband was sick the first time, that [saying] was the first thing that came back to me," Dion told PEOPLE about Angélil – who died Thursday from ongoing health issues – in an exclusive interview and what would be their final magazine photoshoot early last year. "I want to believe that I'm the best for him and caring for him."
"I am scared of losing him because it's bad," she continued. "But I have to show myself, my husband and my kids that I'm strong and we're okay."
The music manager, 73, was first diagnosed with throat cancer in 1999, and Dion, 47, retired for two years to help care for him.
In late 2013, Angélil underwent a procedure to remove a tumour from his throat. Dion postponed her Las Vegas residency, an Asia tour and other business activities to "devote every ounce of strength and energy to my husband's healing," she told PEOPLE at the time.
Posing for a shoot with her husband in March last year, just before returning to the Coliseum stage, Dion opened up about how Angélil's health issues solidified their marriage.
"It made us stronger," she said. "He wants me to fly. He wants me to go. But at the same time, he needs me so much, and I want to take care of him. When I stopped [performing], I wanted to be a wife and a mother."
The couple also put up a united front for their three children – René-Charles, 15, and 5-year-old twins Eddy and Nelson (Angélil has three other children from two previous marriages).
"Music is my passion. My family and my kids and my husband are my life," she said. "Sickness is tough. It's not something you choose, you know? But once you have time to plan, see what's happening, and understand what's happening, you live every day to the fullest. We don't know what the future will bring and how long and far it will take us, so we decided to get the ticket to ride and go for it."