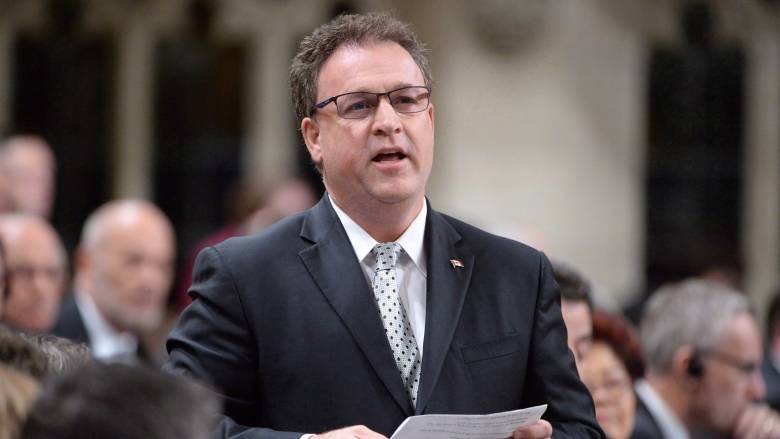 Canadian MP Gord Brown, 57, dies in Office on Tuesday, May 2, 2018, bring the number 322 of Canadian MPs who have passed while still an active member of parliament. Tears and tributes flowed in a solemn House of Commons as MPs honored the longtime Conservative MP Gord Brown.
Brown a strenuous advocate, a passionate politician and a devoted family man, had served the eastern Ontario riding of Leeds-Grenville-Thousand Islands and Rideau Lakes since 2004,
He leaves to mourn his wife, Claudine, who works on the Hill in a senator's office, and two sons, Chance, and Tristan.
During a special session of the Parliament on Tuesday, representatives from each political party took turns making statements honoring Brown's memory. He is being described as the "quintessential happy warrior," by Conservative Leader Andrew Scheer. His decades of work earned him the trust and respect of colleagues and constituents.
Brown was keenly aware of the toll that political life can take and worked to support others, Scheer said.
"He recognized that the challenges of this life could place on members can be very, very difficult and he wanted to make sure our caucus supported each other, not just on the professional level, but on the human level as well," he said.
Paramedics were called to Brown's office on Parliament Hill shortly before 10 a.m. and performed emergency resuscitation efforts en route to the hospital.
Brown had suffered a heart attack during Conservatives members weekly caucus meeting, the Conservatives members were told.
Ontario MP Tony Clement, who had known Brown since 1981 when the two men were young Progressive Conservatives, teared up as he paid tribute to his friend and colleague.
"He's just a good man. He was always there for all of us," he said. "I'm just at a loss for words. I'll miss him every minute of every day."
Clement said Brown's death serves as another reminder of the health risks associated with the job.
"I'm not trying to be morbid, but it's a death trap for people sometimes," he said. "It takes years off your life, and I know we do it willingly, but sometimes the price is very high."
Brown's death comes almost two years after Jim Hillyer, another Conservative MP, died of a heart attack in his Parliament Hill office.
Former federal finance minister and Conservative MP Jim Flaherty died April 10, 2014, after suffering a massive heart attack in his Ottawa residence.
Read more