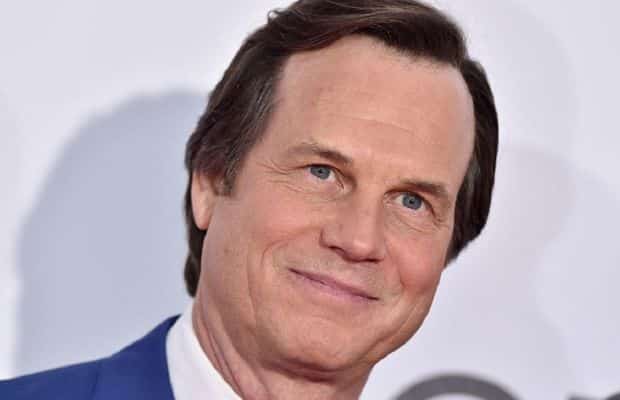 "It is with heavy hearts we share the news that Bill Paxton has passed away due to complications from surgery," a family representative said in a statement. "A loving husband and father, Bill began his career in Hollywood working on films in the art department and went on to have an illustrious career spanning four decades as a beloved and prolific actor and filmmaker. Bill's passion for the arts was felt by all who knew him, and his warmth and tireless energy were undeniable. We ask to please respect the family's wish for privacy as they mourn the loss of their adored husband and father."
The Texas native, who was nominated for an Emmy for his work in the TV mini-series Hatfields and McCoys, began acting in the 1970s. His earliest acting credits include minor roles in blockbusters such as Terminator (1984) and Aliens (1986).
Paxton's fame rose in the 1990s thanks to roles such as Morgan Earp in Tombstone (1993), Fred Haise in Apollo 13 (1995), the lead role in the 1996 hit Twister and as treasure hunter Brock Lovett in Titanic (1997).
His television credits include a lead role in HBO's Big Love, for which he earned three Golden Globe nominations, as well as Hatfields and McCoys.
Paxton's final big-screen role will be in the thriller The Circle, which is currently in post-production, alongside Emma Watson and Tom Hanks. Paxton said in a 2007 interview with PEOPLE that he and Hanks kept in touch after costarring in Apollo 13 — and Hanks was an executive producer of Big Love.
"We write each other letters," said Paxton. "I love that I'm working for Tom again. [Apollo 13] forged an alliance."
The actor is survived by his two children, James and Lydia Paxton, and his wife of 30 years Louise Newbury.
Paxton's son was recently tapped to join the actor in his new CBS drama.
"I was thrilled to have my son [James, 22,] guest-star on the eighth episode of Training Day," Paxton told PEOPLE earlier this month. "He plays the son in a father-son robbery team, and my character, whose dad was also a criminal, tells him, 'We're both our father's sons, but that doesn't have to define us.' It was surreal saying that to him."
Paxton was starring with Justin Cornwell in the new cop drama Training Day, which picks up 15 years after the 2001 Denzel Washington and Ethan Hawke film of the same name.
Paxton also spoke with PEOPLE about his latest TV obsession.
"I loved watching Stranger Things with my daughter [Lydia, 19]," he said. "But I had surgery last spring and binge-watched all of Downton Abbey while I was recuperating. I got so engrossed in it, I was devastated when I got to the end."
At 8 years old, Paxton witnessed a speech given by President John F. Kennedy the morning of his assassination. During the 2007 AFI Dallas International Film Festival, the actor shared recently discovered photos of himself as a young boy perched on the shoulders of a man who offered him a lift so he could see the president speak n the parking lot of the Hotel Texas in Fort Worth.