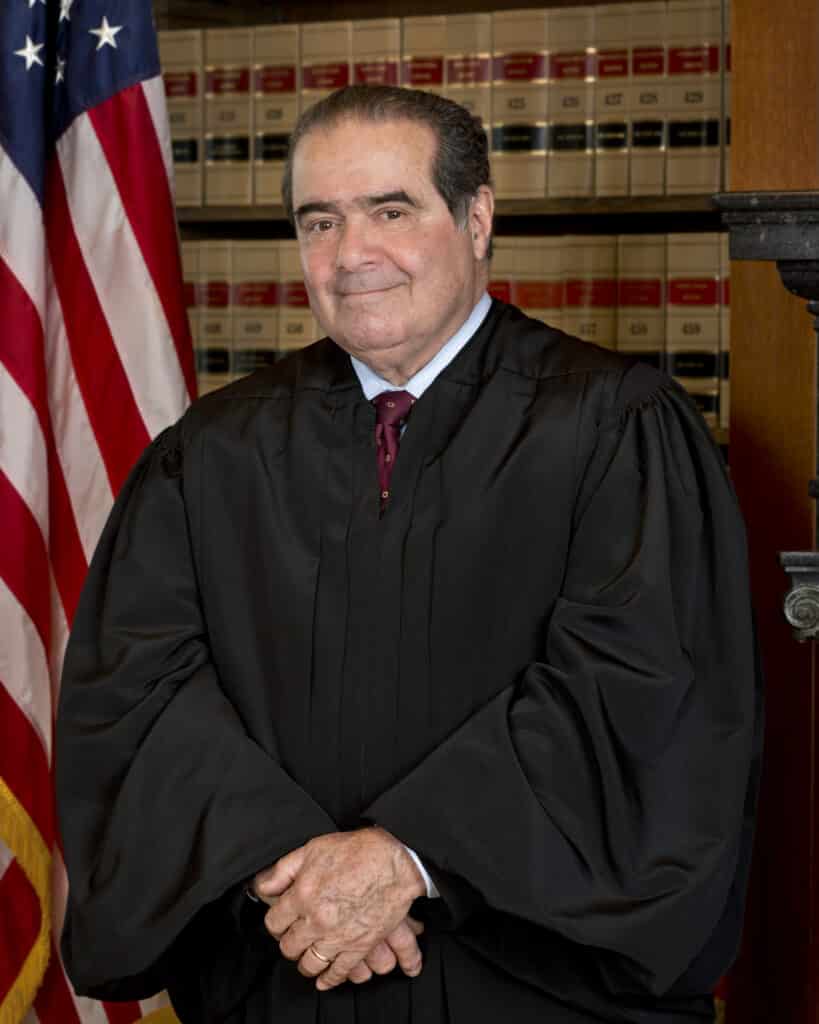 Associate Supreme Court Justice Antonin Scalia was found dead at a ranch in West Texas on Saturday, opening up a vacancy on the nation's narrowly divided highest court with less than a year left in President Barack Obama's term.
Scalia appears to have died in his sleep of natural causes, according to reports.
Chief Justice John Roberts called Scalia's death a "great loss to the Court" in a statement.
"On behalf of the Court and retired Justices, I am saddened to report that our colleague Justice Antonin Scalia has passed away. He was an extraordinary individual and jurist, admired and treasured by colleagues. His passing is a great loss to the Court and the country he so loyally served. We extend our deepest condolences to his wife Maureen and his family," Roberts said.

The White House said that President Barack Obama had been informed of Scalia's death and that he and First Lady Michelle Obama "extend their deepest condolences to Justice Scalia's family."
CNN reported that Obama intends to nominate someone to replace him.
Texas Gov. Greg Abbott (R) released a statement Saturday calling Scalia "a patriot" and an "unwavering defender of the written Constitution and the Rule of Law."
Scalia had served on the Supreme Court since his 1986 appointment by President Ronald Reagan. At the time of his death, he had been the longest sitting current member of the Supreme Court.
Known for his clear, sometimes bombastic prose, he was a leading proponent of "originalism" — the belief that the U.S. Constitution should be interpreted as the founders would have understood the document.
Scalia admitted the method was imperfect, but defended it as better than any alternative method of constitutional interpretation.
"I don't have to prove that originalism is perfect… It's not perfect," he said. "The question is whether it's better than anything else. And it is."
One of Scalia's most influential decisions came in the 2008 case District of Columbia v. Heller. Writing for a five-justice majority, Scalia used historical definitions to argue that the Second Amendment conferred an individual the right to own a handgun for self-defense in the home. It was the first time that the Supreme Court had enshrined such a right in constitutional law.
As Scalia liked to point out, originalism didn't always lead him to the result he would have personally preferred. He frequently discussed his vote with the majority in Texas v. Johnson, in which the court held that flag burning was protected under the First Amendment, as an example of when originalism had led him to a conclusion that was against his personal preferences.
Despite being known as one of the Court's loudest members, he also had an extremely close friendship with Associate Justice Ruth Bader Ginsburg, one of the court's most liberal members. The two shared a love of opera and were even photographed together riding an elephant during a 1994 trip to India.
Scalia didn't appear to have any plans for retiring from the Court anytime soon, telling The Associated Press in October that he would step down once he felt he no longer could do his job to the best of his ability.
"As soon as I think I'm getting lazier and I just can't do the job as well, I'm going to get off there. I want to preserve whatever reputation I have," Scalia said. "If you've lost your smarts, yeah, you should get off. But that hasn't been the case."
It's extremely rare for a sitting Supreme Court justice to die while on the bench. The last time it happened was in September 2005, when Chief Justice William Rehnquist died.
Born in Trenton, New Jersey, in 1936, Scalia received his undergraduate degree from Georgetown University and the University of Fribourg, Switzerland, before earning an LLB degree from Harvard. Prior to serving on the Supreme Court, Scalia served on the United States Court of Appeals for the District of Columbia Circuit.
Source : THE HUFFINGTON POST