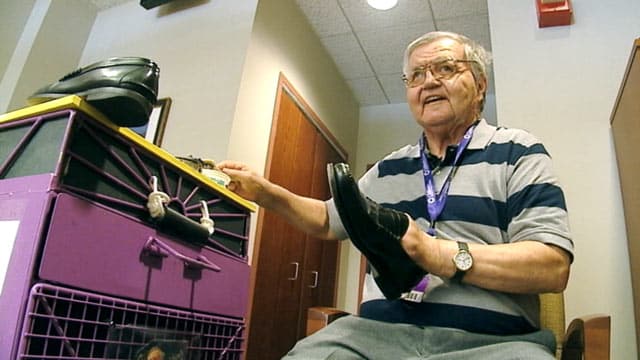 Albert Lexie was a shoeshiner from Monessen, Pennsylvania, United States, who was known for his donations to charity.
Lexie worked at the Children's Hospital of Pittsburgh since the early 1980s. As of February 2013, he had donated $200,000 throughout his career to the Free Care Fund, more than a third of his lifetime salary.
Lexie built himself a shoeshine box while in eighth grade shop class at Monessen High School, the last year he attended school. In June 1999, he was awarded an honorary diploma from Monessen High School.
Recognizing Lexie was People magazine's "All-Stars Among Us" program and he was also honored by People and the Major League Baseball organization at the Major League Baseball All-Star Game in Anaheim, California on July 13, 2010.
In 2006, he was inducted into the Hall of Fame for Caring Americans by the Caring Institute.
On March 12, 2012, the biography Albert's Kids: The Heroic Work of Shining Shoes for Sick Children was then published by RoseDog Books and the Children's Hospital of Pittsburgh Foundation.
Albert Lexie a True Legend': Children's Hospital Beloved 'Shoeshine Man'
Albert Lexie, the Monessen shoeshine man, gave more than $202,000 in tips to UPMC Children's Hospital of Pittsburgh's Free Care Fund. As his death became known on Tuesday at age 76, made more than one person remark that heaven has gained an angel.
For more than 30 years, from 1981 until his retirement at the end of 2013, Mr. Lexie left home at 5:50 a.m. every Tuesday and Thursday and took several buses on the long trip to the city hospital, where he charged $2 or $3 to shine the shoes of staff and visitors. Having been inspired to volunteer by watching the hospital's annual telethon, he donated his tips to help "my kids," as he came to call the young patients.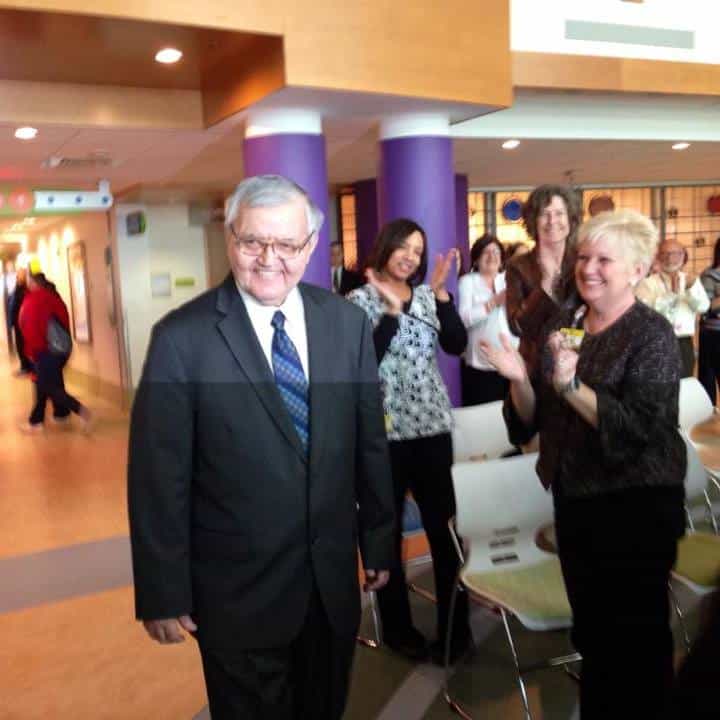 The Free Care Fund, which he called "Albert's Kids," usually made more money than he did.
Now-hospital President Christopher Gessner remembers showing up for one of his first meetings there and "half the people in the room were shoeless. I thought, 'Gee, this is odd.' "
It was just that Albert, as everyone knew him, was out in the hallway, doing his thing with polish and cloth, recalled Mr. Gessner, who doffed his shoes, too. "Some people would bring bags of shoes."
Albert P. Lexie was born in 1942 in a Monessen housing project and built his first shoeshine box in shop class in eighth grade, which is as far as he went in school. He hauled a wooden shoeshine box to businesses up and down the Mon Valley. He never made much money — the hospital said only about $10,000 a year. After his mother died, he lived alone in a high-rise apartment, with help from his sister and her family.
Pittsburgh Post-Gazette
Wiki
Those who have left us.
Man of Awards
Monessen High School gave Lexie an honorary diploma and a class ring on what the man's hometown declared as "Albert Lexie Day" in 1999.
Lexie was given the 1997 Jefferson Medal for Outstanding Citizens, and he was later added to the Hall of Fame for Caring Americans in Washington, D.C.
He told the Pittsburgh Post-Gazette upon his retirement in 2013, "I wanted to see the kids get well … I made myself happy."
UMPC Children's Hospital President Chris Gessner said Lexie was an "inspiration for us all."
"He's a perfect example of how just small, incremental acts of kindness can have a really significant impact over time," Gessner told the Post-Gazette.
Lexie's family could not be reached for comment. His funeral will be held Friday morning in Monessen.
Courage Is Contagious: Ordinary People Doing Extraordinary Things To Change The Face Of America. Kasich, John. pp. 233–239. Published October 19, 1999.
Chasing Skinny Rabbits: What Leads You Into Emotional and Spiritual Exhaustion…and What Can Lead You Out. Trent, John. pp. 128–130. Published May 10, 2010.