LOS ANGELES — Rafer Johnson, who won the decathlon at the 1960 Rome Olympics and helped subdue Robert F. Kennedy's assassin in 1968, died Wednesday. He was 86.
According to family friend Michael Roth, he died at his home in the Sherman Oaks section of Los Angeles. No cause of death was announced.
Johnson was among the world's greatest athletes from 1955 through his Olympic triumph in 1960, winning a national decathlon championship in 1956 and a silver medal at the Melbourne Olympics that same year.
His Olympic career included carrying the U.S. flag at the 1960 Games and lighting the Los Angeles Memorial Coliseum's torch to open the 1984 Games. Johnson set world records in the decathlon three different times amid a fierce rivalry with his UCLA teammate C.K. Yang of Taiwan and Vasily Kuznetsov of the former Soviet Union.
Johnson won a gold medal at the Pan American Games in 1955 while competing in his fourth decathlon. At a welcome home meet afterward in Kingsburg, California, he set his first world record, breaking the mark of a two-time Olympic champion and his childhood hero Bob Mathias.
On June 5, 1968, Johnson was working on Kennedy's presidential campaign when the Democratic candidate was shot in the kitchen of the Ambassador Hotel in Los Angeles. Johnson joined former NFL star Rosey Grier and journalist George Plimpton in apprehending Sirhan Sirhan moments after he shot Kennedy, who died the next day.
"I knew he did everything he could to take care of Uncle Bobby at his most vulnerable moment," Kennedy's niece, Maria Shriver, said by phone. "His devotion to Uncle Bobby was pure and real. He had protected his friend. Even after Uncle Bobby's death, he stayed close."
Johnson later called the assassination "one of the most devastating moments in my life."
Born Rafer Lewis Johnson on Aug. 18, 1934, in Hillsboro, Texas, he moved to California in 1945 with his family, including his brother Jim, a future NFL Hall of Fame inductee. Although some sources cite Johnson's birth year as 1935, the family has said that is incorrect.
They eventually settled in Kingsburg, near Fresno in the San Joaquin Valley. It was less than 25 miles from Tulare, the hometown of Mathias, who would win the decathlon at the 1948 and 1952 Olympics and prove Johnson's early inspiration.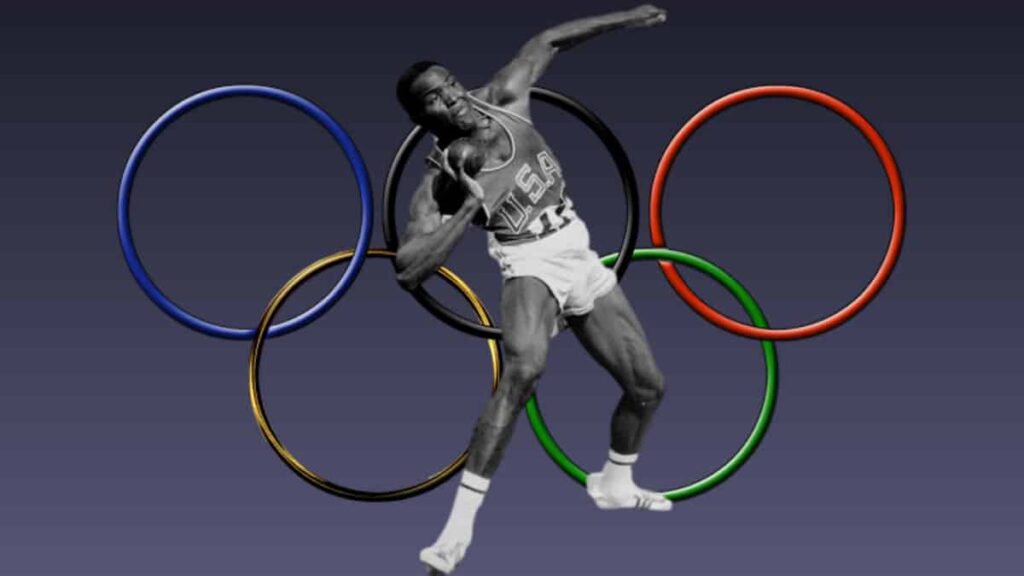 Rafer Johnson was a standout student and played football, basketball, baseball, and track and field at Kingsburg Joint Union High. At 6-foot-3 and 200-plus pounds, he looked more like a linebacker than a track and field athlete.
During his junior year of high school, Johnson's coach took him to Tulare to watch Mathias compete in a decathlon; an experience Johnson later said spurred him to take up the grueling 10-event sport.
As a freshman at UCLA, where he received academic and athletic scholarships, Johnson won gold at the 1955 Pan Am Games and set a world record of 7,985 points.
After winning the national decathlon championship in 1956, Johnson was the favorite for the Olympics in Melbourne but pulled a stomach muscle and strained a knee while training. He was forced to withdraw from the long jump, for which he had also qualified, but tried to gut out the decathlon.
Johnson's teammate Milt Campbell, a virtual unknown, performed his life, finishing with 7,937 points to win gold, 350 ahead of Johnson.
It was the last time Johnson would ever come in second.
Johnson, Yang, and Kuznetzov had their way with the record books between the 1956 and 1960 Olympics.
Home | Rafer Johnson bio