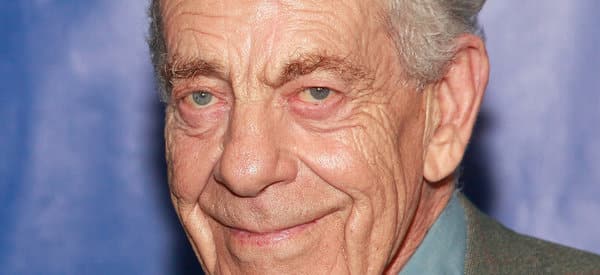 Morley Safer, the legendary journalist who became the longest-serving reporter for CBS's "60 Minutes" news magazine, has died at 84.
CBS News confirmed Safer's death on Thursday afternoon. The reporter retired last week after 46 seasons with the television program.
[youtube https://www.youtube.com/watch?v=VJnMaeeCt8U]
Safer was known for his distinctive voice and gift of storytelling, and his pieces ranged from unflinching reports on the Vietnam War to offbeat, interesting explorations of why the Finnish people were so smitten with dancing the tango.
"What makes a story a Morley story is his original voice. Not just the quality of the storytelling, but the writing," said "60 Minutes" Executive Producer Jeff Fager during a special called "Morley Safer: A Reporter's Life," which aired Sunday.
Some of Safer's earliest work for CBS informed viewers that American soldiers in the Vietnam War were burning huts in the village of Cam Ne. President Lyndon Johnson famously tried to censor Safer for these reports.
Secretary of State John Kerry, a decorated Vietnam veteran who became a noted opponent of the war, issued a statement Thursday praising the journalist's work. "Morley Safer reminded us of the power of courageous storytelling to help our country decide the right course," Kerry said.
In 1983, Safer's research on and interviews with Lenell Geter, a Texas man sentenced to life in prison for armed robbery, helped reveal that Geter had been wrongfully convicted. He was later exonerated.
Safer was born on Nov. 8, 1931, in Toronto and eventually became a dual citizen with the U.S. He worked for some local Canadian papers after a brief stint at the University of Western Ontario, and later moved to the Canadian Broadcasting Company before taking a job with CBS in the U.S.
Safer's Canadian citizenship helped him enter China in 1967. He and an American film crew used a home movie camera to produce the legendary "Morley Safer's Red China Diary," the first broadcast by a U.S. network news team from inside the communist nation.
In addition to his widely documented world travel — Safer was known to combine vacation with work-related trips — the reporter nurtured a lifelong love of painting, driving fast cars and playing poker. He used to winnings from a poker game to buy a Bentley while living as a correspondent in London, according to CBS.
Safer married anthropologist Jane Fearer in 1968 after reportedly proposing to her over the phone while covering the civil war in Nigeria. Fearer told People Magazine in 1979 that Safer painted to relax, and that he baked for his family even though he didn't have much of a sweet tooth himself.
During his 52-year career, Safer reported 919 stories for "60 Minutes," and won 12 Emmy Awards and three Peabody Awards.
"I think he's a model and always has been about what a reporter should be," Fager told The New York Times last week. "It's about curiosity and the sense of adventure. That really came across in his work."
Despite his prodigious on-air career, Safer "didn't really like being on television," he said during Sunday's retrospective on his career.
Fager agreed that Safer was a reporter first and a TV personality second.
"I've led a charmed life," Safer told CBS in an interview shortly before his death. "I mean, in every respect, I've led a charmed life as a reporter, as an individual. A lot of it is, as I said, blood, sweat, toil and tears, but a lot of it is pure, unadulterated luck, and I've been a very lucky guy."
Safer is survived by his wife; his daughter, Sarah Bakal; three grandchildren; a sister and a brother, according to CBS.