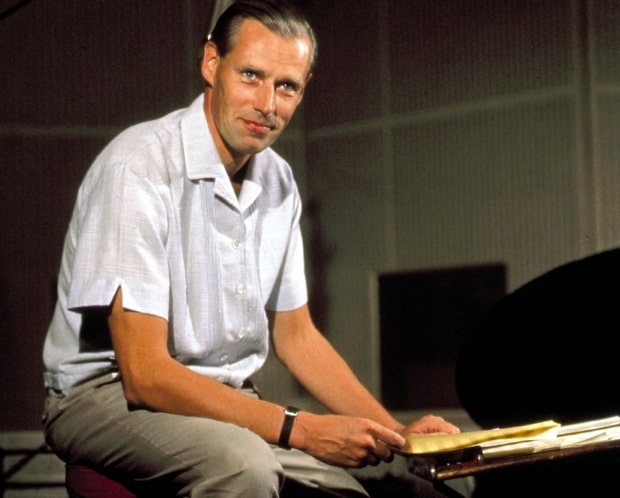 Ringo Starr, drummer of the iconic British band who has maintained a solo career since its breakup in 1970, was perhaps the first to announce the London-born producer's death, taking to Twitter.
Starr tweeted a picture of the Beatles and Martin, and said: "Thank you for all your love and kindness George peace and love."
https://www.youtube.com/watch?v=8j65lFWHyM0
Martin's manager later confirmed the news out of London, saying the music legend died peacefully at his home.
"We can confirm that Sir George Martin passed away peacefully at home yesterday evening," Adam Sharp, a founder of CA Management, said Wednesday in an email.
He called Martin "one of music's most creative talents and a gentleman to the end."
Martin helped shape the British Invasion sound with the Beatles as well as the likes of Gerry and the Pacemakers and Billy J. Kramer and the Dakotas. Martin later produced a host of other artists, including Elton John, Jeff Beck, Tom Jones and Cheap Trick.
He was named by Guinness World Records as the most successful producer ever, with more than 50 No. 1 hit records over five decades in the United States and Great Britain alone. He was knighted in 1995.
Martin began working on the business side of the music industry in the 1950s with BBC and then Parlophone Records, a division of EMI.
Martin would make his name in the early years of his music career producing jazz and comedy records, working with the likes of Dudley Moore and Peter Sellers.
Manager Brian Epstein brought the Beatles to his attention in 1962. He would later say he wasn't overly impressed with the songs he heard from Paul McCartney, John Lennon and George Harrison, and particularly with drummer Pete Best.
"The basic thing was that I didn't like his drumming, it wasn't very solid and he didn't bind the group together," he told Melody Maker a decade later.
McCartney would say in the documentary Produced by George Martin, "We probably wondered why we got the comedy guy and not the music guy."
The Beatles nonetheless signed with EMI, and the first session with Martin was on June 6, 1962, with Starr taking his place in the drummer's chair several weeks later.
For a time, Martin wasn't the biggest fan of Starr, Best's replacement, either. Love Me Do, the band's first single with Martin producing, reached No. 1 in the U.S. later that year with studio player Andy White on drums.