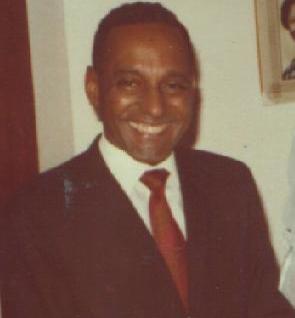 DR. VINCENT A.A. WISNSTON
O.B.E, L.R.C.P.I., L.R.C.S.I.
Born: 1st March, 1930
Died: 3rd January, 1998
Vincent Albert Angelo Winston was born on 1st March 1930. He was the third son of Angelo Winston, civil servant and magistrate, and Carmen Winston nee Shillingford. He however spent several of his formative years with his grandfather Austin Winston from whom he learnt to behave like a Victorian gentleman. He attended the St. Mary's Academy and later the Dominica Grammar School where he distinguished himself in Cricket and Football. From there he went to Edinburgh, Scotland to pursue his ambition of becoming a Medical Doctor. After a period of pre-medical studies there, he moved to the Royal Colleges of Physicians and Surgeons in Ireland in Dublin, where he obtained his licentiate to practice as a Physician and Surgeon. Following his internship he returned to Dominica in 1958 and joined the Government Medical Service.
After a period of orientation at the Princess Margaret Hospital, Goodwill, he was transferred to the Portsmouth District where he spent many years and developed an interest in Surgery. He was later called upon to act as Resident Surgeon at the Princess Margaret Hospital. He wanted to continue in that field but as at that time there was a chronic shortage of doctors he moved into the field of Family Medicine where he excelled. He continued to serve the people as Medical Officer in the Roseau Urban or Roseau Rural District until his retirement from the service in 1990. His devotion and outstanding contribution to the Medical Service was recognised when he received the award of officer of the Most Excellent Order of the British Empire in 1975. Vincent Winston was one of the four founders of Harlsbro Medical Centre from where he conducted his practice. He was always available to his patients. His colleagues considered him a very fine diagnostician. He was a well-liked physician, kind and dedicated to his patients and to his family. He leaves to mourn his wife Lucien nee Caudeiron, his daughters Vanessa and Fiona, his mother and other members of his family. Vincent will always be remembered as the perfect gentleman with a dignified manner.