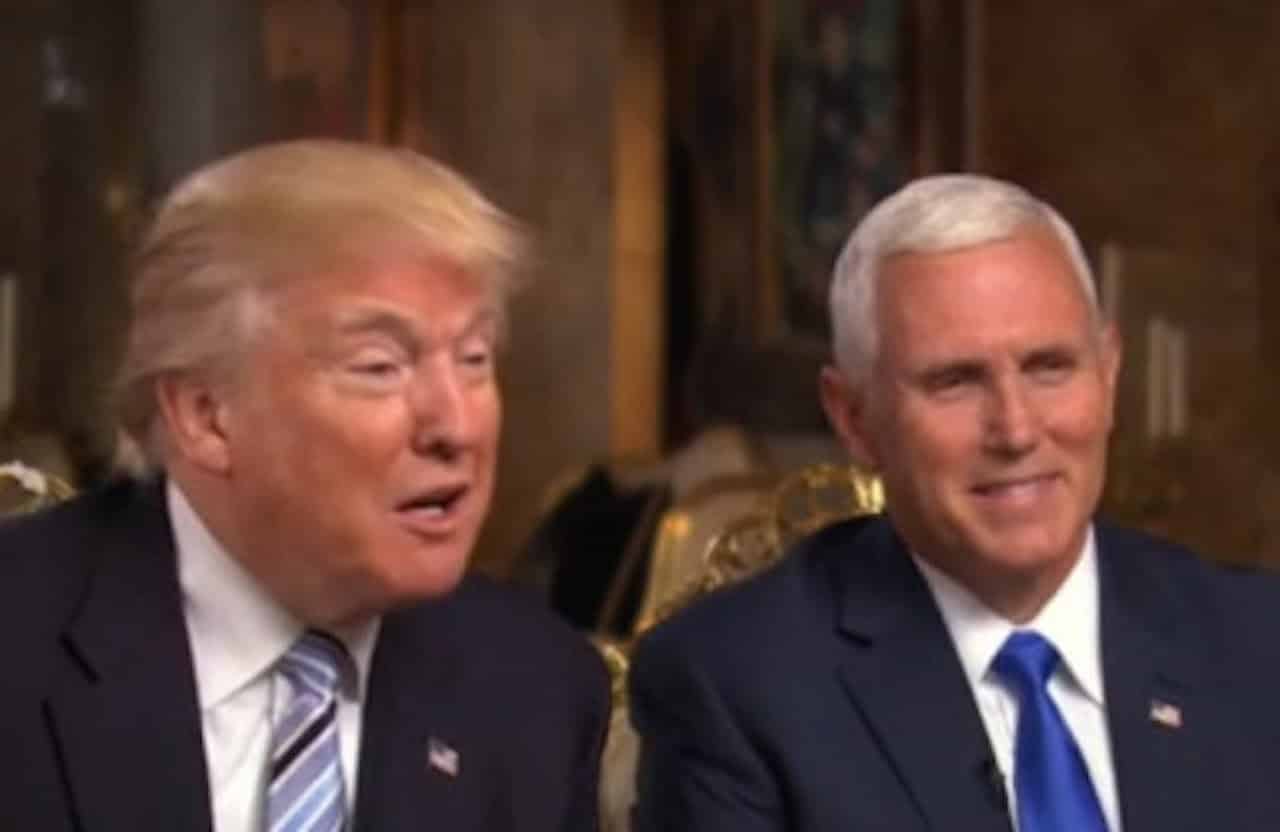 Donald Trump has a double-standard on voting to invade Iraq. If you're running against him, it's bad. If you're his running mate, he doesn't care. Cenk Uygur, Ben Mankiewicz (What The Flick?), John Iadarola (ThinkTank), and Ana Kasparian, hosts of The Young Turks, break it down. Tell us what you think in the comment section below.
"During the first joint interview with Donald Trump and his running mate, Indiana Gov. Mike Pence, CBS News' Lesley Stahl grilled Trump on Pence's past support for the Iraq War.
"I don't care," Trump said when asked about Pence's past vote for the Iraq War.
"What do you mean you don't care that he voted?" Stahl asked.
"It's a long time ago. And he voted that way. And they were also misled. A lot of information was given to people," Trump replied.
Stahl then pointed out that Trump has criticized Hillary Clinton for voting for the Iraq War as a senator.
"You've used that vote of Hillary's, that was the same as Gov. Pence, as the example of her bad judgement," she said."*
Read more here:
Hosts: Cenk Uygur, Ben Mankiewicz, John Iadarola, Ana Kasparian
Cast: Cenk Uygur, Ben Mankiewicz, John Iadarola, Ana Kasparian
***
The Largest Online News Show in the World. Hosted by Cenk Uygur and Ana Kasparian. LIVE STREAMING weekdays 6-8pm ET.
Young Turk (n), 1. Young progressive or insurgent member of an institution, movement, or political party. 2. Young person who rebels against authority or societal expectations. (American Heritage Dictionary)
Download audio and video of the full two hour show on-demand + the members-only post game show by becoming a member at . Your membership supports the day to day operations and is vital for our continued success and growth.
Get The Young Turks Mobile App Today!
Download the iOS version here:
Download the Android version here: