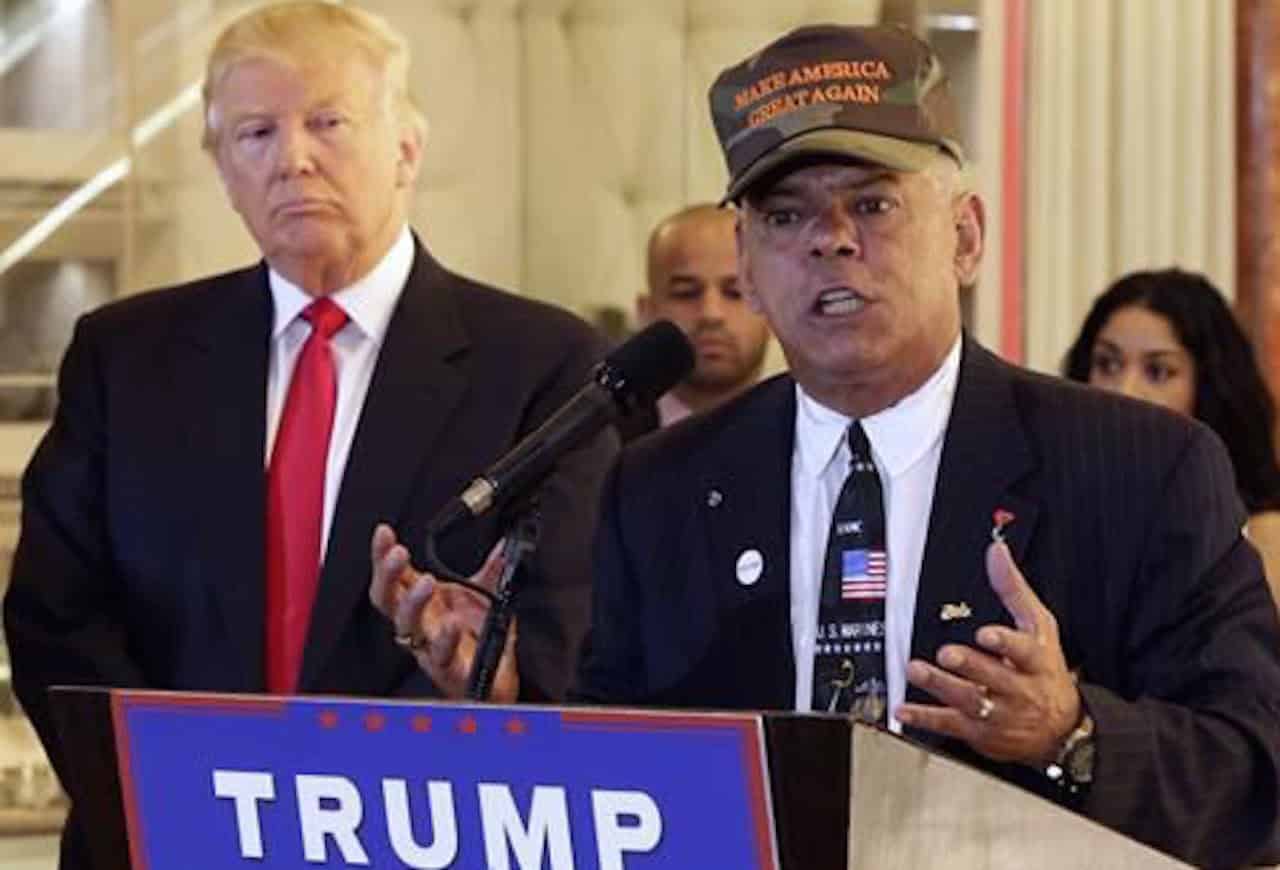 New Hampshire State Representative and Donald Trump adviser Al Baldasaro recently said Hillary Clinton should be shot for treason. Still waiting on any pushback from the Republican party. Cenk Uygur, Ben Mankiewicz (What The Flick?), John Iadarola (ThinkTank), and Ana Kasparian, hosts of The Young Turks, break it down. Tell us what you think in the comment section below.
"A Donald Trump adviser and delegate has called for Hillary Clinton to be "shot for treason."
Al Baldasaro, an adviser to the Republican presidential nominee on veterans issues, called Clinton a "disgrace" for her handling of the Benghazi attacks.
"The whole thing disgusts me. Hillary Clinton should be put in the firing line and shot for treason," Baldasaro said in an interview with "The Jeff Kuhner Show," first reported by BuzzFeed.
Baldasaro, a Trump delegate from New Hampshire, went on to call the presumptive Democratic presidential nominee the "Jane Fonda of the Vietnam."
"She is a disgrace for the lies that she told those mothers about their children that got killed over there in Benghazi. She dropped the ball on over 400 emails requesting backup security. Something's wrong there," he said. Later in the interview, he also called Clinton a "piece of garbage.""*
Read more here:
Hosts: Cenk Uygur, Ben Mankiewicz, John Iadarola, Ana Kasparian
Cast: Cenk Uygur, Ben Mankiewicz, John Iadarola, Ana Kasparian
***
The Largest Online News Show in the World. Hosted by Cenk Uygur and Ana Kasparian. LIVE STREAMING weekdays 6-8pm ET.
Young Turk (n), 1. Young progressive or insurgent member of an institution, movement, or political party. 2. Young person who rebels against authority or societal expectations. (American Heritage Dictionary)
Download audio and video of the full two hour show on-demand + the members-only post game show by becoming a member at . Your membership supports the day to day operations and is vital for our continued success and growth.
Get The Young Turks Mobile App Today!
Download the iOS version here:
Download the Android version here: