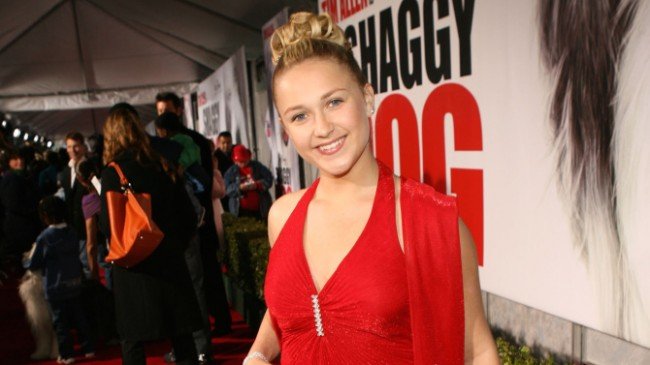 Actress Skye McCole Bartusiak, who played the young daughter of Mel Gibson's character in the 2000 feature film The Patriot, has passed away. Bartusiak was aged 21. So far the cause of her death is not immediately known, but it has been reported that she died on Saturday and that she was at her Texas home.
Texas police stated she was discovered dead inside the garage apartment located behind her home about 9 a.m. Saturday morning. It has also been reported that she died in her sleep. As of the present time, no foul play is suspected and her death is being treated as due to natural causes. Her body is scheduled for an autopsy.
Law enforcement stated that there were no obvious signs that the young actress took her own life. However toxicology reports could change that working theory. That remains to be seen and is not to be discussed at the present time.
A spokesperson for her family described Skye as being a caring and brave young woman who will be very deeply missed by her friends and family. Helen McCole Bartusiak, Skye's mother, was described as saying that their family had lost their girl, when speaking to one media source. She added that Skye was a kind and very beautiful girl.
While investigators have yet to figure out a specific cause of death, Helen was also reported as saying that Skye had suffered from epileptic seizures in the past few days. Skye was born in Houston, and that was where she lived her entire life.
The 21 year old's most well know role was playing the child of Gibson's "Patriot" character in the 2000 movie of the same name. However her acting career actually started when she was only six years old and had a role in The Cider House Rules. She also was the daughter of Michael Douglas' character in the movie Don't Say a Word in 2001.
Skye had been getting ready to both direct and also produce her first feature film, explained Helen. She had stared in one other film in previous years, and that was entitled Sick Boy. Other than that movie, she had taken on numerous smaller roles in several short films.
Several sources stated that Skye had struggled with her acting career after she did The Patriot. She attempted to get a strong foothold in Hollywood, but it seemed to be largely an annoying and unproductive experience for the young actress.
However she also made an appearance in the short film The Vest in 2003. She had also appeared in Boogeyman and played the part of "The Girl" in Once Not Far from Home, both coming out in 2005. She also appeared in theatre, acting in the play The Miracle Worker with Hilary Swank.
It stated on her IMDB page that she had most recently starred in a short seven minute comedy film which was called Frame of Reference in 2013. Skye Bartusiak also showed up on the small screen as well. She had been on hit television shows such as House, Lost, 24 and CSI: Crime Scene Investigation.
Actress Skye McCole Bartusiak has passed away at the age of 21. So far the cause of her death is not immediately known, but it has been reported that she died on Saturday and that she was at her Texas home.
By Kimberly Ruble
Source: http://myfox8.com/2014/07/20/patriot-actress-skye-mccole-bartusiak-dead-at-21/
http://www.youtube.com/watch?v=aON7B7M_us4