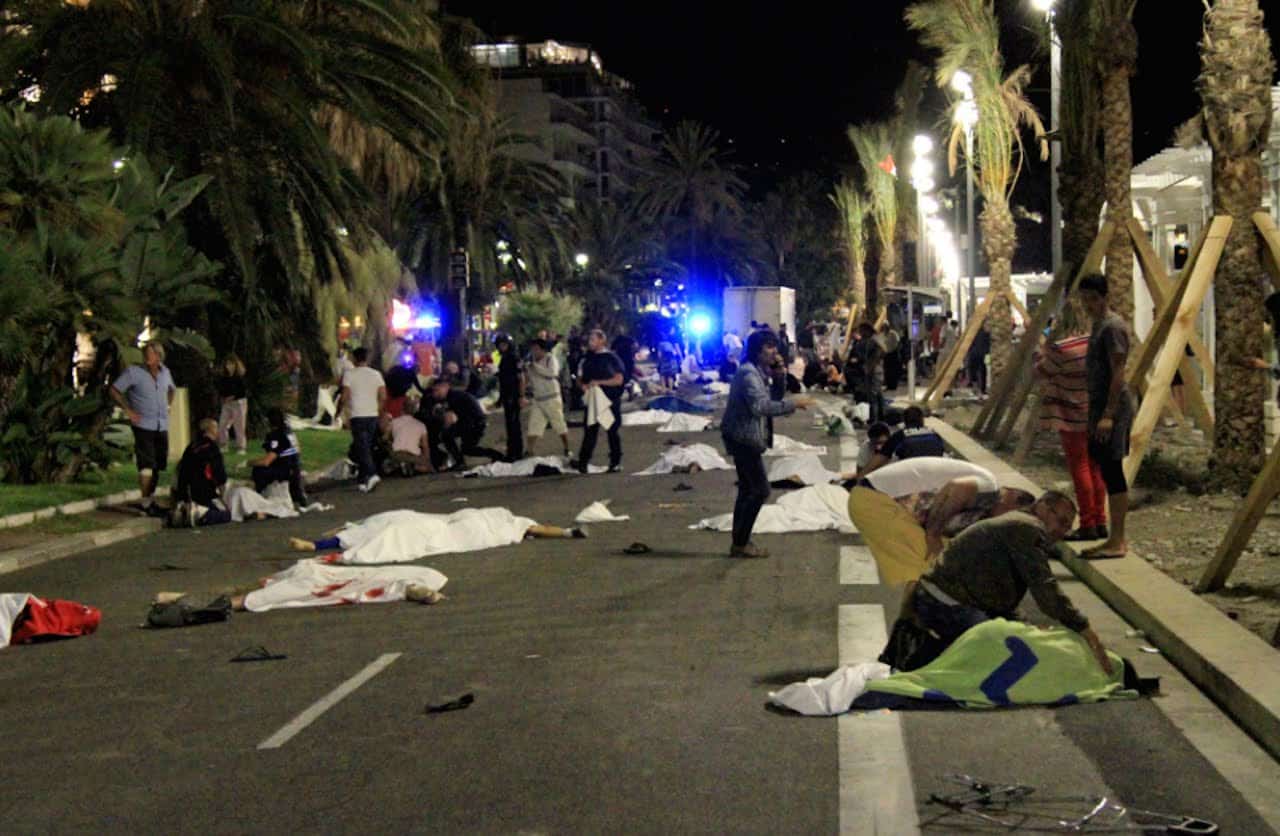 Nice, France was the target of a devastating terrorist attack. The terrorist used a tractor trailer to kill over eighty people. Ben Mankiewicz (WhatTheFlick?), John Iadarola (ThinkTank), and Jimmy Dore, hosts of The Young Turks, break it down. Tell us what you think in the comment section below.
"The toll of an attack on a Bastille Day fireworks celebration in the southern French city of Nice rose on Friday to 84 dead and 202 injured, as the government identified the assailant as a 31-year-old native of Tunisia, extended a national state of emergency and absorbed the shock of a third major terrorist attack in 19 months.
"We will not give in to the terrorist threat," Prime Minister Manuel Valls said Friday morning after a cabinet meeting led by President François Hollande. But Mr. Valls also offered a grim observation for his countrymen: "The times have changed, and France is going to have to live with terrorism."
Starting around 10:45 p.m. Thursday, the attacker mowed down scores of victims in Nice with a rented 19-ton refrigerated truck before engaging in a gunfight with three police officers, who pursued him down a storied seaside promenade before finally killing him.
The Paris prosecutor, François Molins, identified the man as Mohamed Lahouaiej Bouhlel, who was born on Jan. 3, 1985, and raised in Msaken, a town in northeastern Tunisia."*
Read more here:
Hosts: Ben Mankiewicz, John Iadarola, Jimmy Dore
Cast: Ben Mankiewicz, John Iadarola, Jimmy Dore
***
The Largest Online News Show in the World. Hosted by Cenk Uygur and Ana Kasparian. LIVE STREAMING weekdays 6-8pm ET.
Young Turk (n), 1. Young progressive or insurgent member of an institution, movement, or political party. 2. Young person who rebels against authority or societal expectations. (American Heritage Dictionary)
Download audio and video of the full two hour show on-demand + the members-only post game show by becoming a member at . Your membership supports the day to day operations and is vital for our continued success and growth.
Get The Young Turks Mobile App Today!
Download the iOS version here:
Download the Android version here: