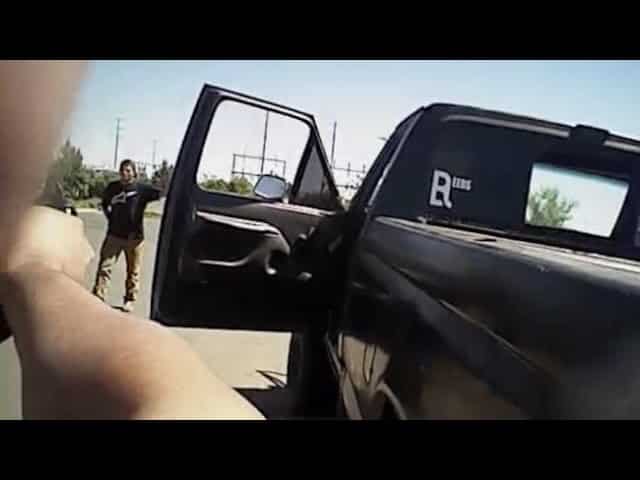 WARNING GRAPHIC FOOTAGE. Two Fresno police body cam videos of the shooting of unarmed 19-year-old Dylan Noble have been released. Cenk Uygur, host of The Young Turks breaks down the videos. Do you think these new videos will have an impact on the case? Tell us what you think in the comment section below.
Read more here:
"Dylan Noble died in June after police shot him four times, twice as he approached officers, twice while he was on the ground, still moving.
His family thinks Fresno police didn't need to use deadly force.
Police Chief Jerry Dyer said there are questions that body camera recordings, released Wednesday, answer and some they don't.
Was deadly force, in particular the final two shots — taken by two different officers — necessary?"*
Hosts: Cenk Uygur
Cast: Cenk Uygur
***
The Largest Online News Show in the World. Hosted by Cenk Uygur and Ana Kasparian. LIVE STREAMING weekdays 6-8pm ET.
Young Turk (n), 1. Young progressive or insurgent member of an institution, movement, or political party. 2. Young person who rebels against authority or societal expectations. (American Heritage Dictionary)
Download audio and video of the full two hour show on-demand + the members-only post game show by becoming a member at . Your membership supports the day to day operations and is vital for our continued success and growth.
Get The Young Turks Mobile App Today!
Download the iOS version here:
Download the Android version here: